Hello, my name is Halima Begum, I am from Bangladesh and I work for Chittagong Port Authority.  Since my joining in 1986, I have been working in various capacities for this port organization. Currently I am holding the position of Manager Training at Chittagong Port Authority Training Institute. I am a chartered member of CILT Bangladesh.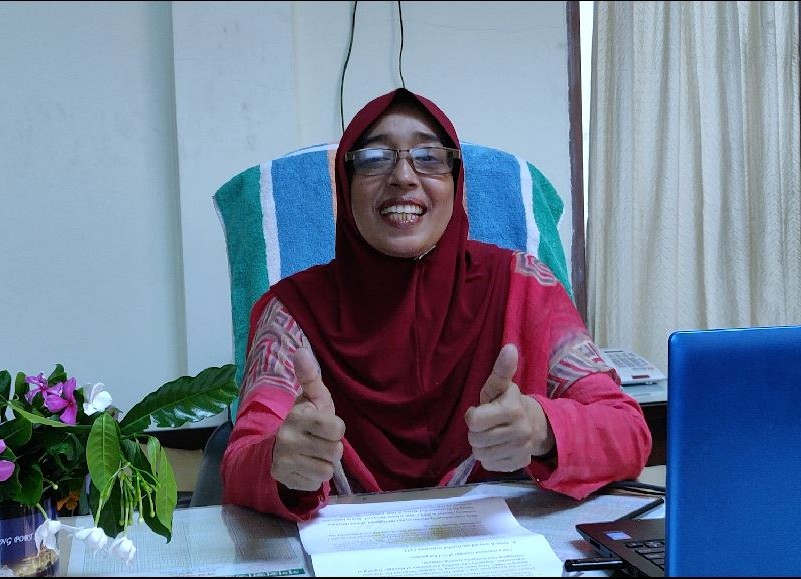 Why did you decide to become a member of CILT?
In 2009, I joined CILT. As you know ports are a vital part of supply chain management, and act as a logistic platform. In Bangladesh 92% of international trade & 97% of all containers are transported through Chittagong Port. The transport, communication and warehousing sectors contributes about 11% to GDP. In Bangladesh, the logistics and transport sector is still in a transitional stage, and needs a lot more changes to catch up with advanced countries.
CILT members have a great role to develop knowledge-based professionals in this field. So, I decided to take this opportunity to become a member of CILT so that I can gather and share more insight of the industry and can disseminate my knowledge through training.
While I was undergoing Masters on Port Management at world Maritime University, Sweden in 2003, I came to know about CILT. Back to home I was looking for Bangladesh CILT Branch. In 2009, Interport Maritime Ltd. organized a workshop on Logistics & Transportation in Chittagong where they offered membership, instantly I joined and since then I am with CILT.
I am quite confident that by holding sustainable relations with CILT I shall be able to get to the apex of the industry.
After joining CILT, I explored and networked with so many logistics and transport professionals that helped me to enrich my knowledge and find resource person for the training institute. A good number of training courses are conducted by the institute every year. Besides, I deliver lecture at various organizations on Port Management and logistics as a guest speaker. Definitely it has added value to my career.
What are the benefits of being a member of CILT?
Being a member of CILT has lots of direct and indirect benefits. CILT offers Diploma & short courses.  One can gain a qualification to start one's career in logistics and transport. CILT also holds workshops and seminars throughout the year where one can gather knowledge about the latest developments and the changing rules and regulations in this field. CILT provides the opportunity to supplement one's industry knowledge and skills by focusing on Continuous Professional Development.
Using CILT's network and database, members can develop their careers. Networking and joining up with other members enables one to explore career options and to be ready for that opportunity when it arises. One can also share his or her experiences and knowledge, and can participate on CILT Councils, committees and best practice groups.
So in Bangladesh for the logistics and transport professionals there is ample scope of opportunity, which one can explore and make use of it in their career.
What difference has being a member of CILT made to your career?
Prior to join CILT, I used to face challenges in finding information to keep myself updated about the development of logistics and maritime transportation. After joining CILT, I have access to its data bank. I can supplement my knowledge and skills through networking with professionals and training. Thus, CILT helps me in delivering my professional duties in a better way.
What do you think the future holds for you and CILT?
CILT is a very old and reputed organization for nurturing and developing professionals in the field of logistics and transport. I am quite confident that by holding sustainable relations with CILT I shall be able to get to the apex of the industry.
What message would you give to someone just starting out with CILT?
Being a proud member of CILT, my suggestions to the newcomers and policymakers would be please join CILT and avail yourself of the training and education facilities and to enrich your knowledge, because logistics and transportation is the wheel of economic growth of a country as well as of world trade.
So to survive in this competitive world updated knowledge and skill on logistics and transportation is very vital to formulate policy, and to give the right decision to customers by the professionals.