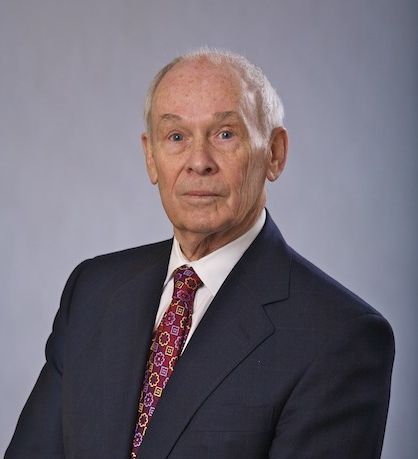 Bob Ballantyne will discuss global shippers' new responsibility for ensuring ocean containers are weighed before shipping and why this must be done.
This year's International Convention Linking North America to the World will be hosted by CILT North America at Le Reine Elizabeth Hotel (Fairmont The Queen Elizabeth Hotel) in Montreal from 8 – 11 May 2016.
Bob Ballantyne will deliver his presentation to delegates on Monday 9 May
Bob has a B.A.Sc. (Bachelor of Applied Science) degree in Civil Engineering from the University of Toronto.  During his 40-year career with Canadian Pacific Limited, Bob worked in the engineering, signal, operating and marketing departments of Canadian Pacific Railway.
In 1976, he moved to Canadian Pacific Consulting Services as Vice-President, where he had responsibility for marketing and supervision of railway and other transportation projects in various parts of the world.
In 1988, Bob was assigned by Canadian Pacific to The Railway Association of Canada as President, where he served until his retirement from the CPR in 2000.
Bob is Vice-President of, and a partner in, HPB Association Management Services Inc.  In 2003, the Freight Management Association of Canada (FMA) contracted with HPB to manage FMA and appointed Bob as President of the Association.
Bob is a member of the Transport Canada Advisory Committee on Rail Safety.  He is also chairman of the Coalition of Rail Shippers, a group of nineteen industry associations whose member companies are large users of rail transportation.  In May, 2011, he was elected as the first chairman of the newly incorporated Global Shippers' Forum.
Bob is a recipient of the 2012 Queen Elizabeth II Diamond Jubilee Medal.
See the full programme for Convention16
Book your hotel for Convention 16