The CILT UK website was designed for CILT UK members. Therefore International members (members of other CILT branches) are classified as 'non members' for the purpose of booking events on the UK site.
International delegates booking for UK events should follow the 'New to CILT' option unless they have previously registered for UK events.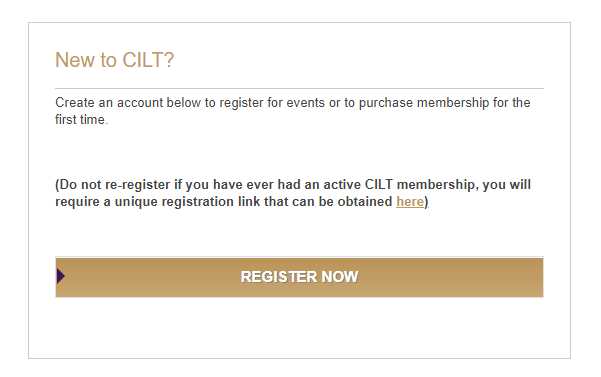 Delegates who have previoulsy registered for UK events should use their CILT UK login details.
Full instructions are available here.
Please contact the UK Events team if you require further assistance