On 20th August 2022, China Communications and Transportation Association 40th Anniversary and the 1st China Comprehensive Transportation Development Conference were held in Beijing.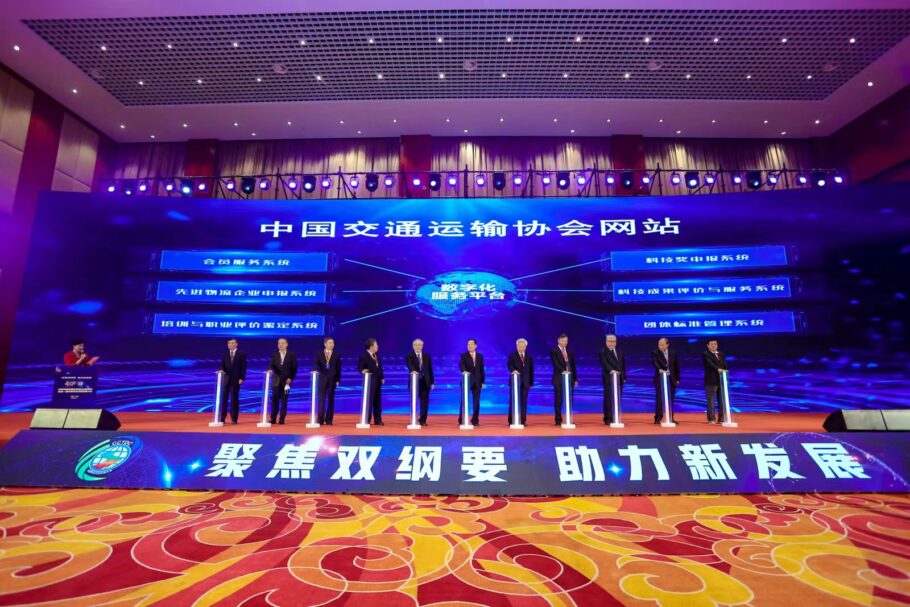 China Communications and Transportation Association (CCTA) joined CILT in May 2003 and established CILT China, dedicated to promoting the development of China's transportation and logistics industry.
The main forum of the conference invited leaders of several ministries and commissions to delivered speech, as well as experts and scholars in the field of transportation and logistics, delegates of member enterprises and brother associations attended the conference. Many official medias and industry medias also attended the conference and covered the event on various news platforms.
The conference had 16 sub-forums to discuss topics such as energy conservation and carbon reduction in the transportation sector, comprehensive transportation system, infrastructure construction, rail transit, infrastructure and transportation green and high-quality development, intelligent transport, transportation + tourism, transportation + ecology, etc.
Mr. Mark Armitage, the Secretary General of CILT International, sent a congratulatory letter to CCTA on its 40th Anniversary and said:
CILT are proud of the close ties and ongoing relationship with CCTA.
Reviewing the past 40 years, CCTA has played an important role in promoting China's comprehensive transportation system construction and modern logistics development by participating in industry planning, promoting industry standards and the application, actively helping enterprises solve the problem and implementing of the national transportation development plan and policy measures. Through this conference, CCTA will better implement the purpose of service and make further efforts to build a safe, convenient, efficient, green and economical comprehensive transportation system and modern logistics development.
We believe that in the next 40 years and beyond, CCTA will continue to work with CILT International for the rapid development of the transportation and logistics industry in the world, and look forward to further deepening the development and influence of CILT in China in the future.