Last year's well-attended Charted Institute of Logistic and Transport International (CILT) Convention was hosted by CILT Malaysia in Melaka and officiated by the Guest of Honour, YAB Datuk Seri Ir Hj Idris Haron, Chief Minister of Melaka. An impressive 700 delegates attended Convention 2014 including over 200 international delegates from 25 countries.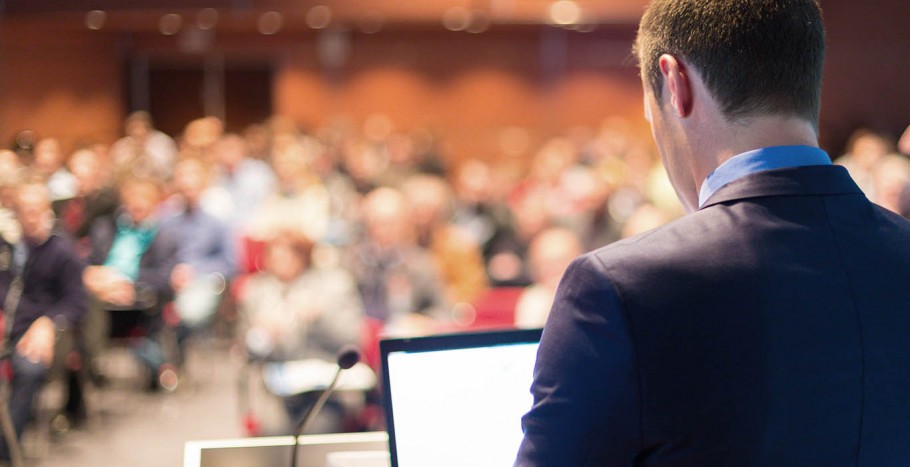 As ever, convention presented an exciting agenda of meetings, workshops, presentations and visits alongside valuable opportunities for socialising and networking with friends from across our global family. Delegates enjoyed sharing experience and expertise, working together to develop innovative ideas and participating in shaping the future of our Institute. The first two days were focused on Institute business with individual meetings between the trustees and the country councils, interactive workshops focusing on education and membership and the annual open International Management Committee meeting where delegates are free to ask questions to the committee members. As usual some great dialogue got underway and the two days helped set the agenda for the Institute for the year ahead.
At the same time, special interest groups Women in Logistics and Transport and Young Professionals held their own conferences: WiLAT delegates visited the Chief Minister's house before working together on plans for achieving their vision of becoming the most sought after for advocacy, professionalism and empowerment of women in the Logistics and transport sector. The Young Professionals group received presentations from distinguished industry speakers, participated in hands on workshop sessions and participated in a technical visit to the Honda track facility. Their focus was on inspiration, contribution and growing the YP network.
At the end of day two delegates enjoyed an exquisite gala dinner. Over 600 guests enjoyed an evening of Malaysian culture and tradition through music and dance. The evening started with welcome speeches by Dato' Abd Radzak FCILT, CILT Malaysia President and Dr Dorothy Chan, CILT President. Delegates witnessed the CILT Malaysia Award Ceremony where 12 deserving winners from the logistics and transport profession were awarded with both a trophy and certificate by the Chief Minister of Melaka.
At the International Council Meeting on day three CILT International President Dorothy Chan delivered her Presidential Report for the Year and the International Awards were presented. Paul Brooks, International President-Elect, introduced a working session on our five year strategy, and meeting and workshop groups from the first two days reported back to the International Council.
Socialising continued on day three with a superb President's Dinner held at Hang Tuah Centre. This year's theme brought back the 15th Century environment with Melaka Malay's traditional cultures as the background scene. Delegates immersed themselves in Malaysian culture by enjoying coconut drinks and delicious kampong foods before joining in the traditional Malaysian dance 'Joget Lambak'.
As well as events taking place within the convention two technical site visits were organised for delegates at this year's International Convention. Delegates visited the SIRIM Research Centre and Malaysia Maritime Academy and the feedback received from both events was extremely positive with delegates experiencing the ship simulation shown by Malaysian Maritime Academy.
The International convention ended with delegates displaying their competitive edge as they gathered for a fun, informal evening of ten pin bowling.
A huge success this year was the emphasis the organisers placed on developing a specific programme for spouses and family members with over 23 participants taking part. Activities included a visit to traditional Malay houses which demonstrated to the group the individuality and differences between each of Malaysia's state's style of house. Participants also visited the independence museum and enjoyed a walk in the recreational forest of indigenous trees. On the final day of the programme families enjoyed exploring the old district of Maleka on foot. Feedback on the family program was extremely positive and one participant commented 'Sincere thanks are due to CILT Malaysia for devising such a delightful and varied programme'.
This year's convention offered a diverse experience for all delegates; with opportunities to network and connect with members from over 25 different countries, socialise with delegates and submerge themselves in all that Malaysian culture has to offer.
Delegates left this year's convention feeling inspired and proud to be part of such an important and innovative organisation within the supply chain and logistics profession. Plans are already underway for next year's International Convention but with Malaysia working hard to deliver such a successful event it will be a hard act to follow. With an abundance of positive feedback from delegates thanking CILT Malaysia for all their hard work, hospitality and organisation delegates are already looking forward to next year's annual global gathering.