CILT invited to take part in UK Government led Virtual Trade Mission to develop links with Universities and other higher education partners in Pakistan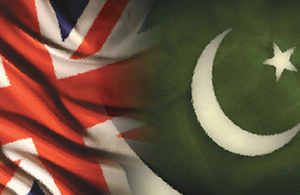 Facilitated by the UK Government Department for International Trade, the British Council, and supported by the Pakistan Higher Education Council, CILT was able to meet six key potential partners to develop education, executive training, professional development and research opportunities.
Keith Newton and Jon Harris represented the CILT global organisation and will be working closely with CILT Pakistan to achieve growth and further opportunities for training, learning and boosting employability.
The virtual trade mission concluded with a wrap session where feedback heralded the process a resounding success both in terms of the model and the relationships built.
As an organisation we are delighted to have been able to take part, and will be busy following up these relationships over the coming weeks, seeking to build up our membership and trading capacity in Pakistan.
Read more about the Virtual Trade Mission here.