The CILTHK Gala Dinner is a major event in the Institute's 2014 calendar.  The event has always been well received by local transport and logistics professionals and is considered as one of the highlights in their social calendar.  We were very honoured to have the presence of Carrie Lam, Chief Secretary for Administration of the HKSAR Government, as the Guest of Honour this year.  The function was successfully held on 29th May at Conrad Hong Kong with over 370 guests attending.  In a pleasant and amicable social setting, all guests were able to enjoy a great evening.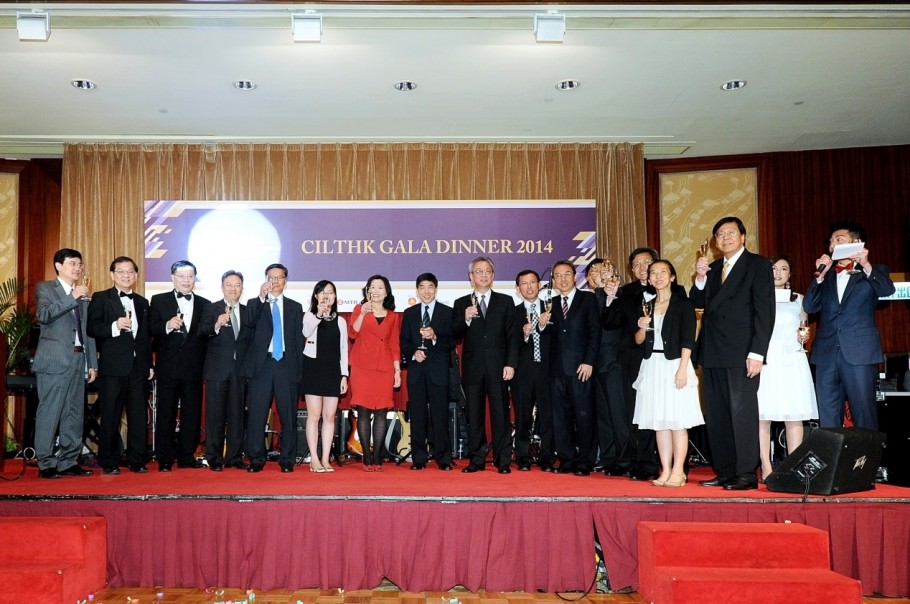 One of the highlights at the Gala Dinner was the new CILT Logo Launching Ceremony.  The ceremony was officiated by Mrs Carrie Lam, Professor Becky Loo, CILTHK President; Dr Dorothy Chan, International President; and Mr Paul Brooks, International President-Elect.
Click here to view the video of the launching ceremony.