CILT partnered the Central Asia Trade Forum to deliver our 14th International webinar in November this year.
Hosted by Rakhim Oshakbayev, the theme for the webinar was Covid-19's Impact on Regional Supply Chains – Strengthening Transport and Logistics Networks in Central Asia.
Central Asia is landlocked and farther from an ocean than anywhere on earth. In normal times, this makes trade with the rest of the world expensive and challenging at best. But these are not normal times. The Global Pandemic has disrupted global supply chains and the effects of this disruption continue to ripple around the world. How has the pandemic impacted trade, transportation and logistics in this remote region? What are companies doing to adjust? How has the pandemic accelerated the adoption of new technologies like robotics, 3-D printing, Artificial Intelligence? After a devastating forest fire, new shoots emerge from charred earth, what kinds of opportunities arise from this crisis?
Panellists included Sean Culey, Futurist, Author, and Supply Chain Management Expert; Lowell Randel, Senior Vice President of Government and Legal Affairs for the Global Cold Chain Alliance; Vyacheslav Kim, Owner TransAsia Logistics Group of Companies; Marina Kuznechevskaya, Fly Dubai and Chairperson WilAT Central Asia; and CILT Secretary General Keith Newton.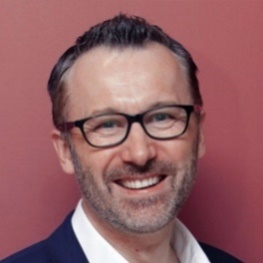 Sean Culey has 25 years of experience in supply chain transformation, including 10 years as the Design Authority on global SAP implementation, 6 years as CEO of a boutique business consultancy and VP of Marketing for a supply chain analytics company. Sean is a Visiting Fellow at Cranfield University, a Fellow of the Chartered Institute of Logistics and Transport and a Transformation Advisor for the Association of Supply Chain Management.
Sean's most recent book Transition Point: From Steam to the Singularity is an in-depth examination of the causes of technological progress and how change will disrupt our business models, economy and society.
Lowell Randel currently serves as Senior Vice President of Government and Legal Affairs for the Global Cold Chain Alliance. He brings over 25 years of experience working on food and agriculture policy issues in Washington DC ranging from private sector representation to government service.
For the past 11 years, he has been responsible for advancing the cold chain industry's interests with the government officials and helps association member's deal with regulatory compliance. Lowell also actively works with GCCA development projects and advises on cold chain policies, standards and industry best practices.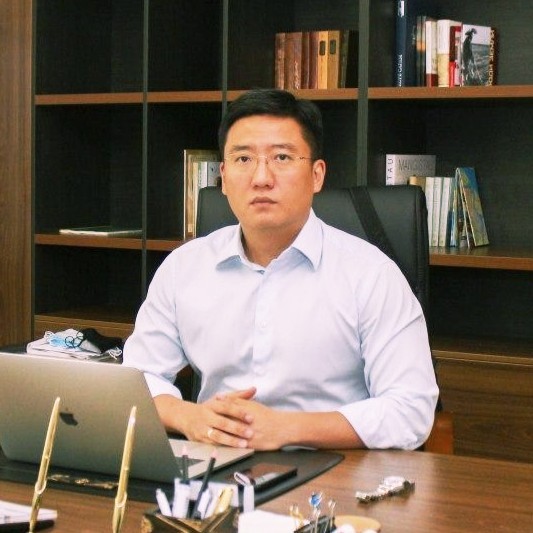 Vyacheslav Kim is the founder and owner of the Transasia Logistics Group of Companies, providing transport and freight forwarding services. He has 16 years of experience in logistics, project cargo and supply chain management, having started his career in 2002 as an Operator with Transatlantic's Representative Office. Following a spell in sales and senior management at Eurosib Logistics, he founded Transasia Logistics in 2010.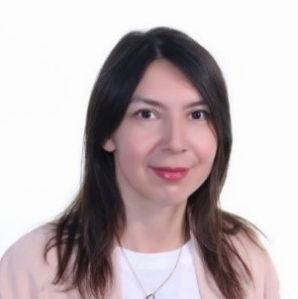 Marina Kuznechevskaya is an expert in international logistics and supply chain, the airfreight and aviation industry, and business development. She is also a member of the Chartered Institute of Logistics and the current Chairperson of WiLAT Central Asia.
With almost 20 years of experience, Marina has had the opportunity to be part of and to lead international teams both at SCHENKER where she was Airfreight and Project Manager and later at GEFCO where she went on to become the Commercial director for Kazakhstan and Central Asia. She is also a consultant for EBRD, CILT and USAID programs.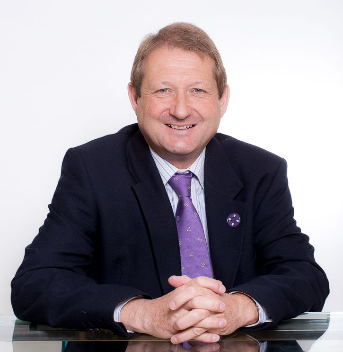 Keith Newton is a stalwart of the logistics and transport industry, with a 30 year background in supply chain and logistics in food manufacturing businesses in the UK & Ireland. As the International Secretary General since 2012, Keith has helped develop CILT's global strategy and brand, and encouraged involvement and participation from over 35 countries and 35,000 members. Focusing on governance, growth, education, Young Professionals and Women in Logistics and Transport, most recently Keith has led CILT's response to the COVID-19 by delivering a global approach to webinars and communications.
After the panel discussion, Moderator Rakhim Oshakbayev met with CILT Education lead Jon Harris to summarise the key points of the discussion. Watch their 'take away' discussion here:
CILT Panellists and leading experts also prepared a series of insight interviews in preparation for the Central Asia Trade Forum.
Larry Tweed, Market Systems Advisor, USAID Competitiveness, Trade, and Jobs in Central Asia, Kazakhstan discusses Human Capital: Skills Issues and Opportunities with CILT International Education Lead Jon Harris. Watch the interview below:
Globally recognised business transformation expert and keynote speaker Sean Culey discusses Embracing Change and the 'New Normal' with Jon Harris. Play the recording here:
Newly appointed WiLAT Central Asia Chairperson Marina Kuznechevskaya recorded a conversation with Aizhan Beiseyeva about the creation of WiLAT Central Asia, and plans for the future.
On Friday 20 November, Gayani De Alwis, WiLAT Global Chairperson and Immediate Past Chairperson CILT Sri Lanka presented on the topic of The Role of Trade in Ensuring Gender Equality as part of a panel discussion on Central Asian Women Entrepreneurship – Reaching Beyond the Pandemic.
Globally, women own or manage far fewer businesses than men – due to many economic and social factors. Covid-19 has highlighted e-commerce over traditional trade – does this give women entrepreneurs an edge over their male counterparts? This panel session brings experts on facilitating women in trade and women entrepreneurial leaders to review their current experience of Central Asia, discuss available tools, and explore post-Covid-19 opportunities for women in the region. The panelists discussed how women can leverage their combined experience and market access to expand their businesses after the pandemic.