The Chartered Institute of Logistics and Transport is lending its support to the International Multidisciplinary Conference on Sea, Traffic and Logistics 2017. Organised by the Port of Rijeka Authority and the Faculty of Maritime Studies in Rijeka, the conference will be held at the Hotel Milenij in Opatija, Croatia from 20th to 22nd November 2017. The central topic of the conference is 'The Port of Rijeka as the gateway to the Baltic-Adriatic Corridor'.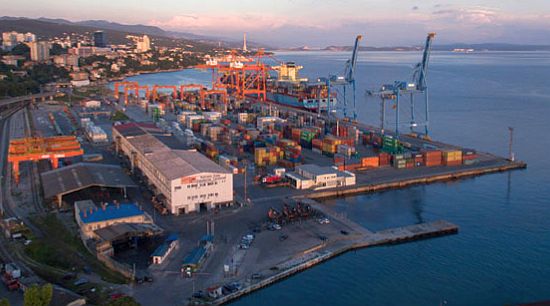 With President of the Republic of Croatia Mrs Kolinda Grabar-Kitarović as Patron, the conference will focus on showcasing new options for the Port of Rijeka and its prominent position within the Baltic-Adriatic Corridor. Those invited to Opatija will discuss the potential of this maritime transport route and its advantages compared to other traffic routes. Special emphasis will be placed on strengthening the competitiveness of the Baltic-Adriatic Corridor through the co-operation of the northern Adriatic ports.
The City of Opatija, located in Western Croatia, is a popular summer and winter resort surrounded by beautiful woods of bay laurel.
Follow the links to find out more and apply.