Jon Harris, International Professional Development Coordinator at the Chartered Institute of Transport and Logistics, will take to the stage in Wroclaw this June to offer insights into the ways in which Sustainable Urban Mobility Planning tools are evolving across Europe.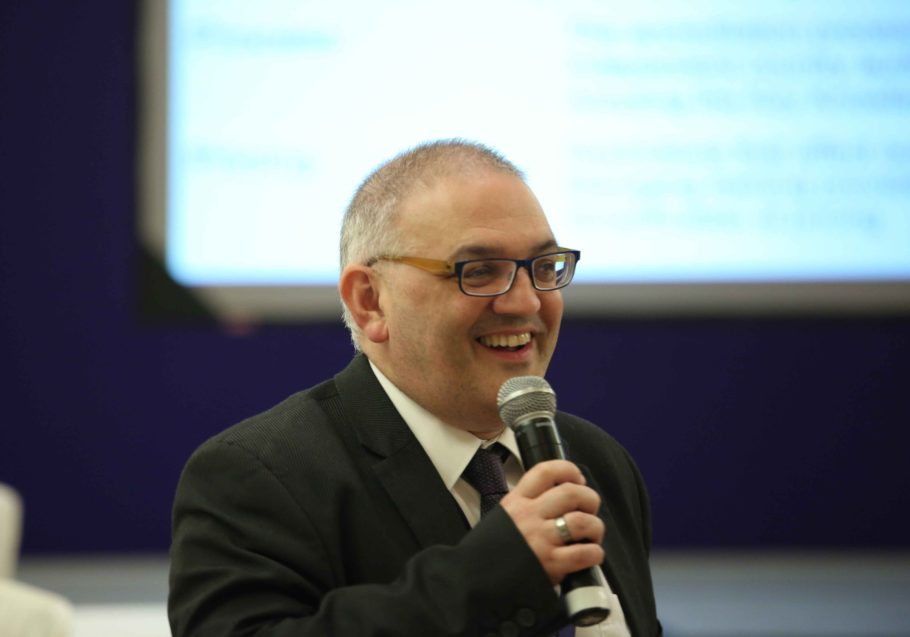 Building on detailed case studies from the UK and the EU Endurance programme, Jon will focus on the future shape of SUMPs from a Central and Eastern European perspective, and examine how use of the tools and associated approaches to transport planning can help tighten East-West trade.
Jon will also unpack the importance of the 'people first' approach to transport planning and explore how this method can foster better national and international connectivity without adversely affecting the quality of life in towns and cities.
Jon has over 25 years' experience in the field of town and transport planning, covering everything from policy to implementation, in both rural and urban settings. He has worked on a wide variety of projects for both public and private sector clients, dealing with major development planning applications, multimodal studies, public inquiries, local authority transport bids, public transport and park and ride schemes, traffic management proposals, cycling and walking projects, school travel, sustainable transport projects, and travel awareness/behaviour programmes.
Booking is now open for CILT International Convention 2018 in Wroclaw, Poland. Taking place between the 3rd and 6th of June, the convention will explore the themes of Linking CEE to the World, and The Electric Car Revolution and its Impact on Logistics.
The historical capital of Lower Silesia, and Poland's fourth largest city, Wroclaw represents a fascinating blend of cultures, religions and politics, and boasts a proud academic heritage – the University of Wroclaw has produced nine Nobel Prize winners since the beginning of the 20th century.
Delegates will enjoy an exciting 4 day programme, including presentations by Professor David Cebon, Director of the Cambridge Vehicle Dynamics Consortium, WiLAT Global Advisor Dr Dorothy Chan, and Professor René (M.) B.M. de Koster of the Rotterdam School of Management, as well as a fascinating discussion entitled How to put a Zebra on the Moon by former Executive Director of Travis Perkins and Visiting Fellow at Cranfield University, Robin Proctor.
Act now and take your place at the most influential gathering of Transport and Logistics professionals worldwide. Delegates are encouraged to organise visa and other travel documentation early to avoid disappointment. Travel information is available on the convention website. If in doubt, contact your local embassy for assistance.