As Brexit draws nearer each week, and the high stakes game of deal or no deal plays out, companies across Ireland are turning to experts, such as those at CILT Skillnet, for guidance on how to handle one of the biggest disruptions to the supply chain and logistics network in Ireland in decades.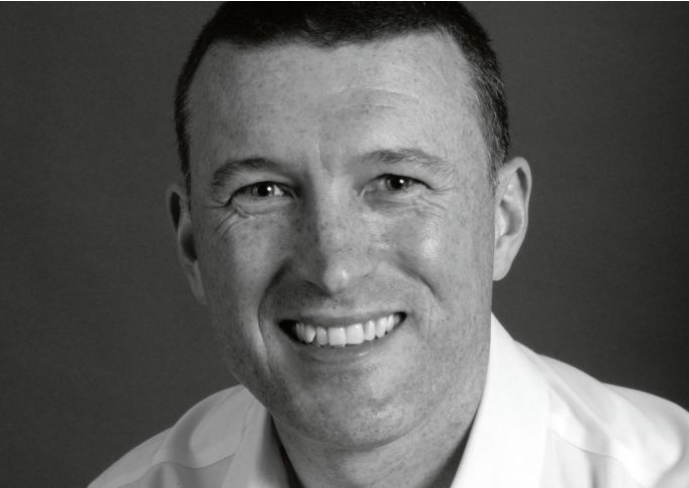 This article was published in Business Post, Ireland on behalf of CILT Skillnet and CILT Ireland:
The impact of the end of the 'transition period' on December 31, 2020, and beyond, will be enormous given that close to 95,000 Irish firms trade with the UK. As Mick Curran, Chief Executive of The Chartered Institute of Logistics and Transport (CILT) Ireland and network promoter of CILT Skillnet noted recently, "In 2019 the value of this relationship was £62.7 billion".
The CILT Skillnet was established in 2016 and provides a specialised learning network for enterprises of all sizes within the transport, logistics and supply chain management sectors in Ireland.
CILT Skillnet is one of 70 training networks that operate under the umbrella of Skillnet Ireland, a business support agency of the government of Ireland, responsible for the promotion and facilitation of workforce learning.
2020 has proved to be one of the most challenging years in recent memory with a culmination of global events which have tested logisticians and transport networks, both nationally and globally.
The combination of the Covid-19 pandemic along with the end of the Brexit 'transition period' is almost a perfect storm for businesses trading with or through the UK.
Michael Fitzgerald, CILT Skillnet network manager continues that "Preparation is vital, and learning is a very important part of this."
To that end, some of CILT Skillnet's most successful and popular training and education programmes have been built around Britain's withdrawal from the European Union.
Brexit and Your Business, a free webinar series aimed at keeping business in Ireland informed on how trade with and through Britain will operate from January 1, 2021.
Another impactful initiative offered by CILT Skillnet is a tailored programme called Customs Compliance and Trade Facilitation, accredited by IT Carlow and designed to help Irish businesses trade internationally faster, more easily and with lower costs. This programme is the only one in Ireland accepted by Revenue as an approved training programme when assessing an applicant for Authorised Economic Operator (AEO) status.
"Demand for the programme has been very high and further courses are being planned for the coming months," Fitzgerald said.
Together with Skillnet Ireland, CILT Skillnet have also been getting businesses nationwide Brexit-ready through the Clear Customs initiative, a free training programme delivered virtually, as part of Getting Ireland Brexit Ready.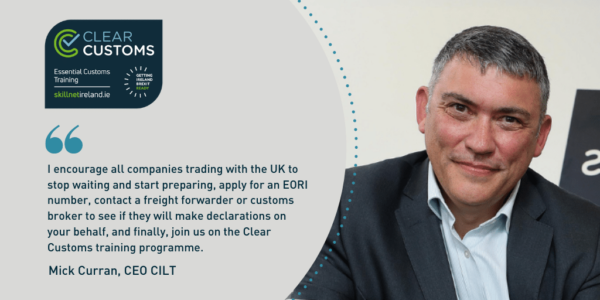 Last year, CILT Skillnet trained 995 people across 512 companies in customs clearance procedures through the Clear Customs programme. This year they aim to more than double that number as the deadline looms large and businesses need to train for all aspects of dealing with the complexities of new customs regulations.
"Brexit is coming," Curran said. "There are no rabbits to be pulled out of a hat at the last moment. Deal or no deal, goods will only be able to move to and from the UK accompanied by a customs declaration. Without a declaration, there will be no movement."
To get business in Ireland Brexit-ready, as well as dealing with unexpected crises such as the global health pandemic, CILT Skillnet offers off-the-shelf courses, specifically tailored to meet many of the training needs of businesses.
As Fitzgerald notes, the Covid-19 focused programmes delivered by CILT Skillnet, such as Returning to Work and Designated Person, were rolled out as the first lockdown ended.
"They really helped logistics and transport companies come back once the lockdown lifted," Fitzgerald said.
Bespoke training programmes can also be created where CILT Skillnet works with a business to identify their training needs and then design, plan and deliver the specific training required.
That expertise will be vital given the uncertainty to come in the year ahead.
This is an example of a business response from Ireland which we are sharing as part of our global best practice resource to help you think about and determine appropriate responses locally.