Megan Yeates is a Next Generation member from Ireland currently working within the Logistics Project Team for Lidl Ireland. Her background includes a 1st class honours BSc in Logistics and Supply Chain Management from TU Dublin, and previous experience working with DHL Global Forwarding. She is currently Honorary Secretary for CILT Ireland, Eastern Section. In 2019 Megan won the Gold medal at the inaugural Freight Forwarding Competition at WorldSkills Kazan in 2019.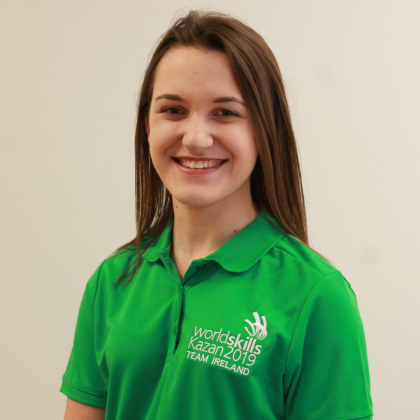 Like most of us, Megan did not have the year she either planned or expected in 2020.
It's safe to say, when ringing in the new year of 2020, nobody could have predicted how this year would play out.
In this report Megan looks back on her year and balances disappointments against positive outcomes and lessons learned.
This is a business response from Ireland which we are sharing as part of our global best practice resource to help you think about and determine appropriate responses locally.