Fesshaye Girmay sadly passed away in Addis Ababa on 4th August this year. He had for many years been a keen advocate of transport and logistics in Ethiopia and had established a logistics library in his home. He was determined to set up Chartered Institute of Logistics and Transport (CILT) in his country and eventually after many difficulties did so with the award of branch status at the 2013 Convention in Colombo. Any present that day will remember the elation with which he greeted the handing over of the branch certificate. Having received it from Dr Chan he held it aloft with a huge smile on his face. Others now wish to take the branch forward in Ethiopia and there, as here, he will be remembered with great affection.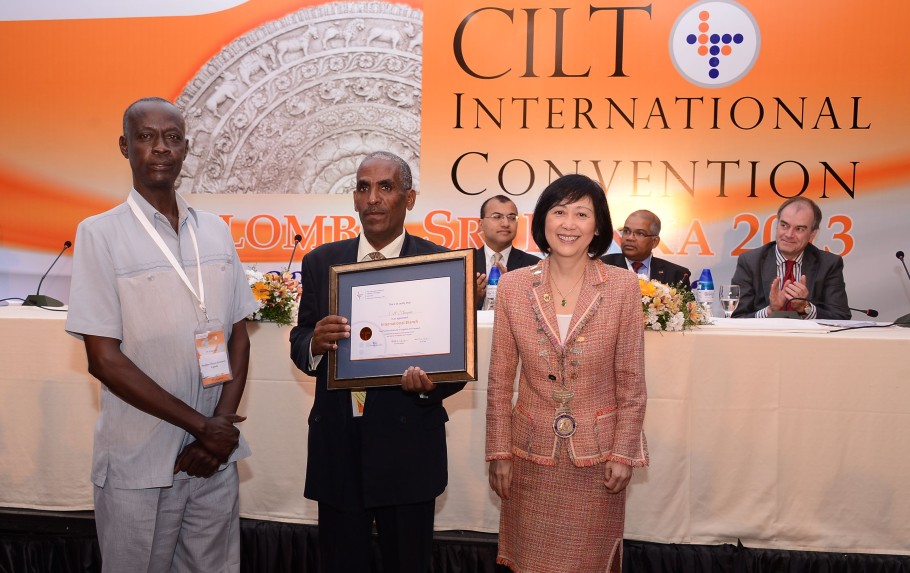 Keith Newton, Secretary General remembers
Fesshaye Girmay was a lovely man who will be sadly missed by the CILT family. Our only consolation is that we gave him a moment of real happiness when Dr Dorothy Chan presented him with the branch certificate in Sri Lanka in 2013. He literally leapt for joy and that moment will be an abiding memory for me.
Delegates at International Convention  2015  held a one minute silence as they remembered Fesshaye Girmay.  Messages of condolence may be sent to CILT Ethiopia.