Paul Brooks, Immediate Past President of the Chartered Institute of Logistics and Transport, was presented with the prestigious Pegasus Award by current President, Kevin Byrne at International Convention in Macao last week.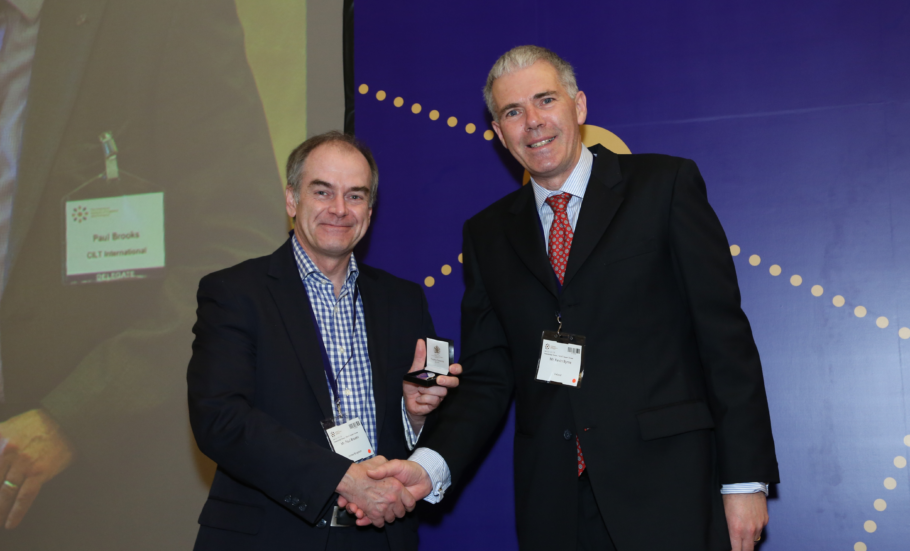 The Pegasus Medal, the Institute's highest accolade, is awarded in recognition of meritorious and distinguished service over a period of many years. In presenting the award Kevin noted Paul's firm leadership during both his Presidency (2015 – 2016) and as Chairman of the International Management Committee ( 2014 – 2015). Kevin specifically recognised Paul's vision for growth, and his work on our global brand which has laid the foundation for international recognition and growth of the Institute. Kevin said:
Thank you Paul for your commitment and guidance in taking us further forward on our journey, and building our strength and capability as a professional membership body.
Kevin further acknowledged Paul's development of the Branch in a Box concept; a complete branch package for helping establish and develop new Institute offices.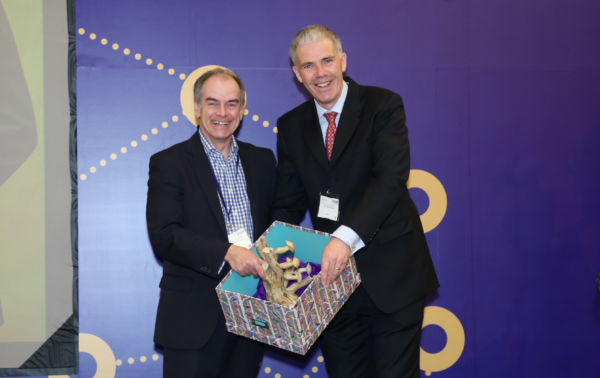 During the International Council Meeting on day three of Convention Paul delivered his review of 2016 before new International President Kevin Byrne outlined his vision for 2017-2018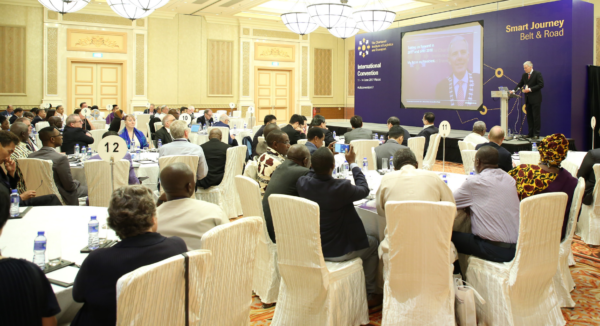 Read a full report of International Convention 2017 here