This year, CILT's international delegates joined the 7th China International Logistics Development Conference remotely via a live conference stream.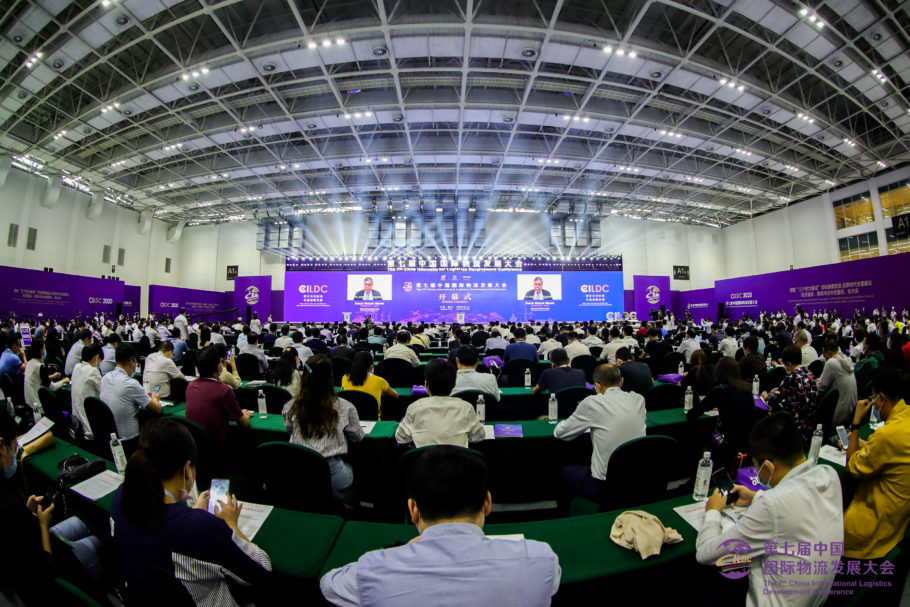 The conference was held at the Nanhu International Convention and Exhibition Hotel in Tangshan from 14 – 15th September under the theme of Joint response to challenges, mutual learning and innovative development.
CILT's International President Dato' Ts Abd Radzak Abd Malek was amongst the local and government dignitaries welcoming delegates to the event:
The main conference continued as local and international experts, scholars, and leaders of well-known enterprises delivered speeches on the development of the logistics industry. Amongst these was CILT's International Secretary General, Keith Newton, who discussed 'Learning Together to meet Supply & Demand Changes in the post Covid-19 World':
In the afternoon delegates enjoyed sub forums on  Port Co-operation and Port Construction, China Logistics Industry High-Quality Development, and China Bulk Commodity Supply Chain Finance.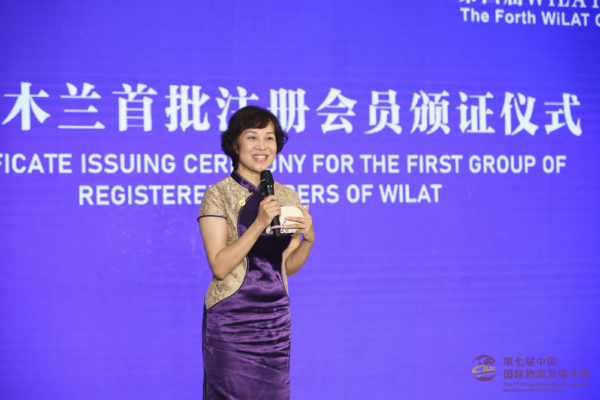 Later, Li Tong, Chairperson of China's Women in Logistics and Transport Forum (WiLAT) led the 4th WiLAT China Forum. WiLAT Global Chairperson, Ms.Gayani de Alwis presented the 3 Year Plan and Objectives for WiLAT:
Immediate Past WiLAT Global Chairperson, Dr. Chan Yuen Tak Fai Dorothy then spoke on "Post Covid-19 Opportunities for Women", and Vice Chairperson of WiLAT China, Ms. Qian Yu, Chairperson of Brambles Investment (China) Co. Ltd. discussed "Female Leadership in an Uncertain World". The online WilAT Forum ended with delegates on and off-line crossing international language barriers by performing the WiLAT 'Hand Song':
Photos of the WiLAT forum can be seen here.
Photos from the main conference can be seen here.
Congratulations to CILT and WiLAT China for hosting another successful International Conference and thank you to all the CILT international delegates who were able to join us online.