It gives me great pleasure to pen this message on this special day when women around the world are celebrating International Women's Day (IWD) on the theme "break the bias".  This theme has always been on the top of our agenda not only on IWD but every day. It is that consistency and the sincerity of purpose through which we aspire to realise the true spirit of diversity and inclusion in our industry.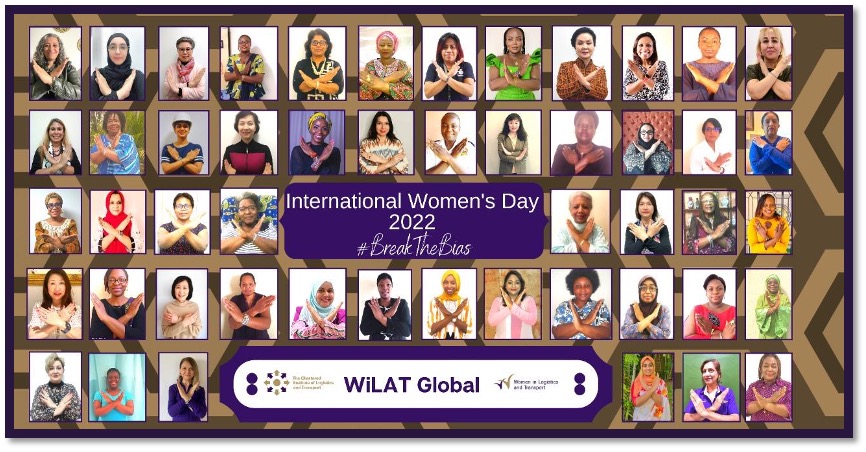 Each year I wonder what I have done to make our world a diverse place and try to include actions into my agenda to make it real. We all know that the business case is clear; having more women is good for business and for society. Yet there are many conscious and unconscious biases around us, which hinder the forward movement of women. Our industry specifically is male dominant and is not considered favorable for women. I, for one, am a strong believer that we have the power within us to overcome these challenges if we set our mind to it. We must shine a spotlight on our WiLAT sisters to get inspired to break these self-limiting beliefs by conquering their minds. Then the world is your oyster. I myself am on this journey by being brave to challenge my own inner inhibitions and make a difference not only to myself but to create a level playing field for women to rise up in their careers.
WiLAT inspires young women to strive and demand more from the industry. We promote the role of women within our industry by changing their attitude and empowering them so that the attitude towards women in the workplace is a positive one. Our advice is to challenge the stereotypes. Our globally renowned professional qualifications, continuing professional development offerings and mentoring opportunities are enabling WiLAT to be a force to be reckoned with.
Today we are launching our WiLAT Global skills survey to get a deeper understanding on our skill and competency needs to face the ever-changing environment to be future ready. With the strong backing of our parent body CILT, we aim to create a diversified industry and a world where the workplace is open to all without prejudice. We have the vision, the resolve and the capability. We make change real.
I am confident that we are on the right track for a secured future where every one matters. It is our calling – let us break the bias for an inclusive future.
Happy International Women's Day!
Gayani de Alwis FCILT, WiLAT Global Chairperson