Over the past 3 months the CILT education team has been busy supporting our global network of training partners and looking at ways to keep services running.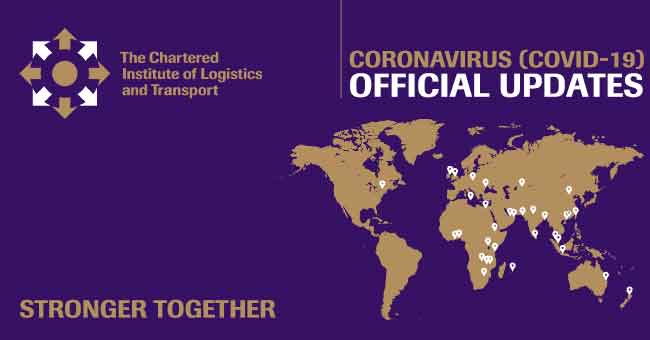 In an effort to help all our student members carry on with their studies we have been able, in many cases, to switch to online lessons and learning. We have developed more flexible solutions to assessment, allowing both assignment and exam based testing solutions.
We have also been working with our training providers on a Training Insight survey to assess the impact of the Covid-19 situation on each of our global training centres.
Our Covid-19 Training Insight Survey
You can view our summary results presentation here to see what our training community said about the impact of Covid-19 on their activities.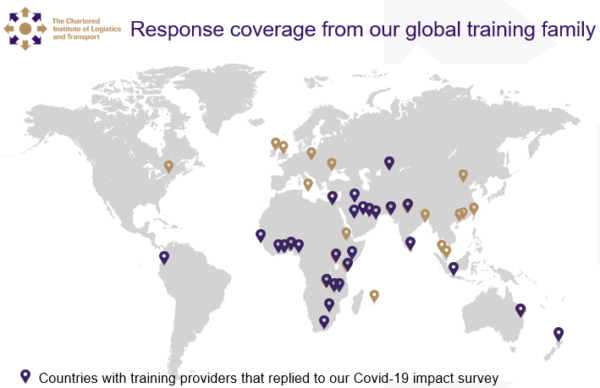 The headlines are that:
Many providers switched to online support in an agile way.
Assessment methods have changed, with a blended approach, and greater use of project/assignment based assessment.
There will be demand for a more 'online' approach to training in the future, with some providers seeing increased levels of bookings during the lockdown period.
Blended learning and modular learning are both likely to be a key part of future service delivery.
Short courses (for example, one day or part day courses) are also likely to be popular to fill gaps in skills and knowledge quickly and effectively.
We have just released a second training provider survey to examine what 'recovery' looks like, and how we may need to change our training and skills development activities in the future.
News from Around the World
We've been amazed at the resilience of some of our training partners during this challenging time. Here are some examples of training providers from around the world who have managed to develop their education activities: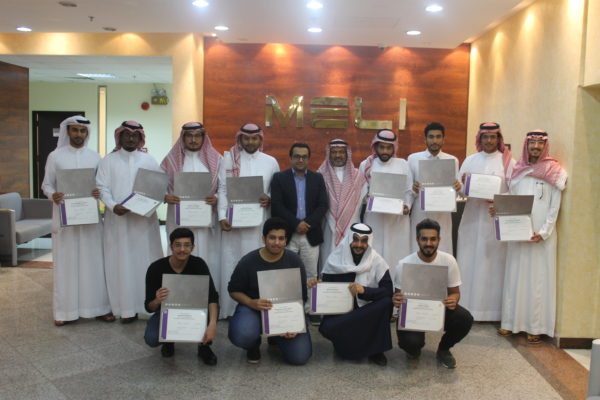 In Saudi Arabia, the Middle East Logistics Institute (MELI), part of the Al Majdouie Group, were able to respond quickly to the changes in the business environment, focusing on business recovery and diversifying to meet new market needs.
As well as switching to online teaching almost overnight, MELI have been able to develop CILT programmes in Arabic, boosting their student numbers significantly.
In adapting to the new market, MELI started to offer evening classes and more modular courses, allowing students to then register for the full qualifications. The addition of online webinars also helped to enhance the value of the programme.
MELI were successful in attracting Saudi Arabian government funding to support their modular programme, and have already achieved a 90% conversion rate to the full CILT qualifications.
Despite the impact of Covid-19, student bookings in the last 2 months have now exceeded the total number of bookings over the previous 3 years.
In Kazakhstan our CILT Training and Skills programme, now well into its' second phase, has been able to carry on, with amendments to support the Covid-19 recovery process. Originally designed to build the capacity and capability of transport and logistics skills across 5 Central Asian countries, we have brought forward the Business Support Programme which is focused on training and equipping experts to provide diagnostic and coaching support to Small Medium Enterprises. This is funded through USAID, and we are working with DAI, our key partner serving the Central Asia Region.
This model is really exciting, and we hope to use it to support other countries wanting to target this sector. This is a joint initiative between CILT Kazakhstan and CILT International, running until May 2021, which has a strong focus on the current Covid-19 impacts and uses our pool of local and international experts to support recovery.
In addition to the Business Support Programme, CILT Kazakhstan has been delivering a series of successful webinars in Russian as well as promoting the CILT International Covid-19 response webinars and bulletins.
In North America progress is being made on developing the US Chapter. Working closely with the Chapter Chairman and a CILT volunteer intern, great progress in being made in researching ways to develop the CILT offering within the US market. We're testing out approaches in Texas, again looking at the needs of small and medium enterprises in Houston and other key cities, as well as looking to strategically partner with training providers.  Our market analysis approach is already giving useful evidence and is a model we can adopt internationally following this pilot.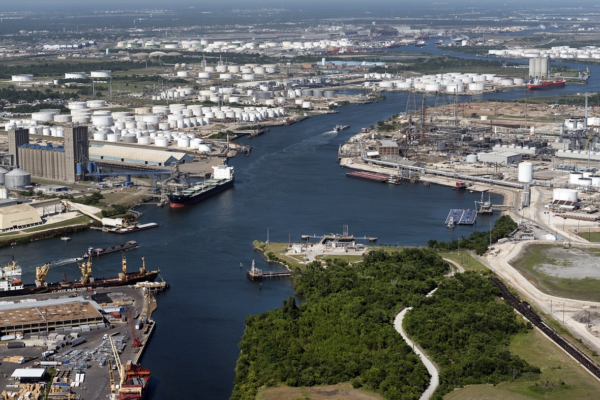 In South Africa, CILT are working closely with training providers to align the CILT qualification with the current industry frameworks,  and are working hard on accreditation of providers and formal recognition of qualifications.
Finally, in Egypt we are expanding our operation with the accreditation of our first key partner, HPA, and are looking at ways to support professionals and students into membership by assessing their skills and competence gaps.
New Courses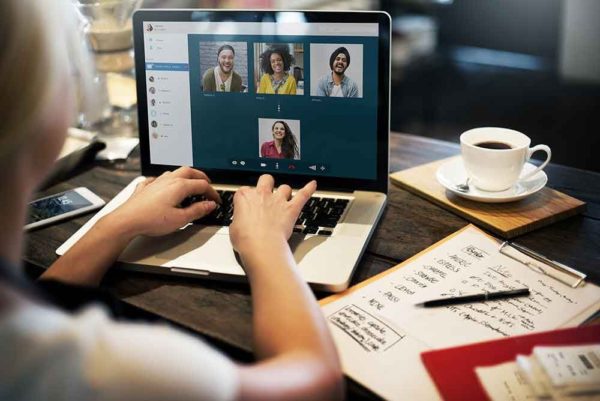 Here are some of the new courses and products that are available to our global family:
CILT Singapore have refreshed their suite of e-learning modules, at Professional Certificate (equivalent to the CILT International Diploma) and Advanced Professional Certificate (equivalent to the CILT International Advanced Diploma) levels.
These modules focus on supply chain and logistics areas, and can be taken individually or as a full course leading to a qualification.
CILT UK have recently launched the first of their 'self-teach' online short courses. These allow you to study at your own pace and convenience, and are based entirely online. The Supply Chain Principles and Concepts introductory course provides an advanced awareness of the various elements within a supply chain, how supply chains have evolved, and their strategic importance.
PTRC (part of CILT UK) have also put a number of their traffic, highways and transport planning short courses online. These interactive training courses are delivered with a tutor, and cover a wide range of topics.
CILT International have also released a series of one-day short courses that cover softer skills and can be delivered online or in person. We are promoting these through selected training providers but will also run these online centrally where demand exists. We'll deliver these both as public courses and as customised 'in-house' courses. The titles available are:
Change Management
Human Resources Management
Leadership and Team Building
Programme Management and Negotiation Skills
Quality Management and Risk Assessment
For more information on these short courses, and any other education queries please contact zoe.roberts@ciltinternational.org.