The Chartered Institute of Logistics and Transport is very pleased to announce Mark Millar, renowned authority on supply chain and logistics as a keynote speaker at Centenary International Convention, to be held this June in Manchester, UK.
"In recent decades, the story of globalisation has been one of ever-increasing complexity for global supply chains. Producers have shifted manufacturing from one low-cost location to the next – resulting in complex global supply chain ecosystems.
More recent trends toward regional supply chains reflect accelerating preferences for nearshoring and onshoring, plus the need to improve visibility and velocity in order to drive competitive advantage.
But despite this shift toward regionalisation, heightened consumer expectations mean that while supply chains may be getting shorter, their complexity is here to stay."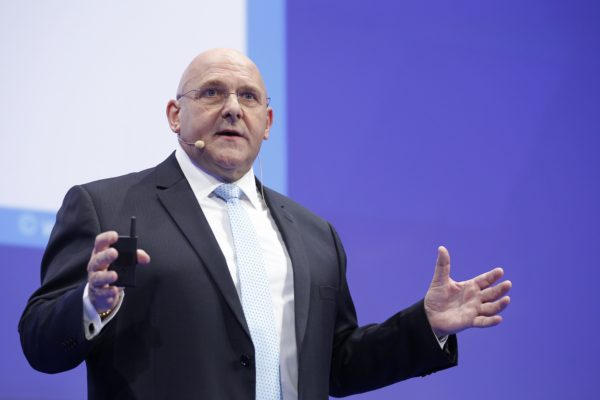 One of Asia's foremost speakers, Mark leverages over 30 years' global business experience to deliver knowledgeable insights and independent perspectives that help empower better-informed business decisions. Mark's enlightening, informative and engaging presentations address the supply chain implications of critical mega-trends such as globalisation, digital disruption and e-commerce.
His widely acclaimed book Global Supply Chain Ecosystems earned praise from both academics and industry leaders, and has sold in 50 countries across six continents. A Visiting Lecturer at Hong Kong Polytechnic University, Mark has also presented guest lectures at Georgia Tech (Atlanta), RMIT (Ho Chi Minh City), SP Jain (Dubai and Singapore), HKU SPACE (Hong Kong) and Warwick University WMG (UK).
CILT International Centenary Convention will be held this year at the Midland Hotel, Manchester. Members, distinguished guests, captains of industry, academics, politicians and thought-leaders from the logistics and transport community will meet against a backdrop of 100 years of social responsibility in supply chain, logistics and transport, to discuss our role as professionals in the future prosperity of our industry, our communities and our planet.
Delegates will engage with an informative and relevant 3-day programme including guest international speakers, workshops and interactive sessions, the Women in Logistics and Transport (WiLAT) conference, the Young Professionals Conference, and opportunities to be involved in shaping the future of our Institute and our industry.
Please click here to find out more about convention, and book your place.