Nhan Tran, a Young Professional from Australia, has been announced as the Chartered Institute of Logistics and Transport (CILT)'s International Young Achiever of the Year.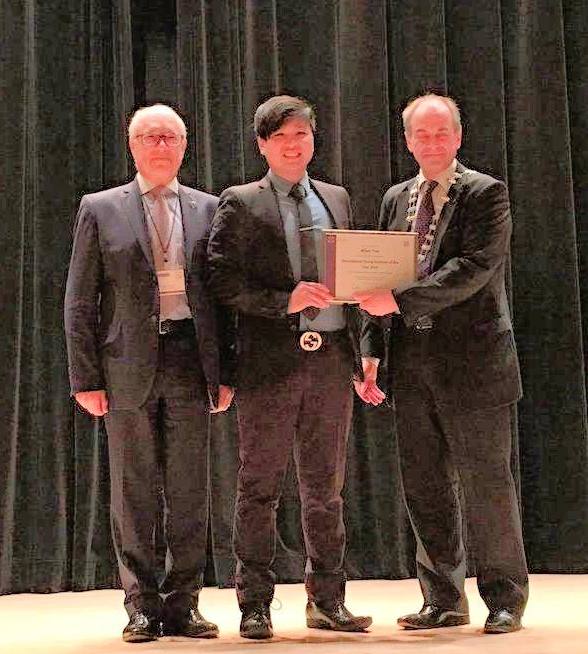 Nhan received his award and a cheque for £2000 from CILT President, Paul Brooks, and Honorary Secretary and Chairperson of the Awards Committee, Stephen Rinsler, during the President's Dinner at the CILT International Convention in Montreal. The Award is made on an annual basis to a young person who can show they have made a significant contribution in their role working in logistics &/or transport.
Nhan, who also won the National Young Professional of the Year Award from CILT Australia in 2015, has worked for Bombardier Transportation since 2013 as an engineer. In that business he has been involved in the design and effective operation of the Melbourne tram system. His achievement was to design, develop and implement a safety device for E class trams to enable technicians to work safely on trams while power is applied.  Nhan also co founded the Young Transport Professionals (YTP) group in the transport industry which has over 200 young professional from 30 different organisations in Victoria. The YTP group works with CILT Australia in that state to cross promote and collaborate on events. He plans to use the award to further fund the growth of the YTP group.
The judges also made a Highly Commended award to Simon Olsen from CILT New Zealand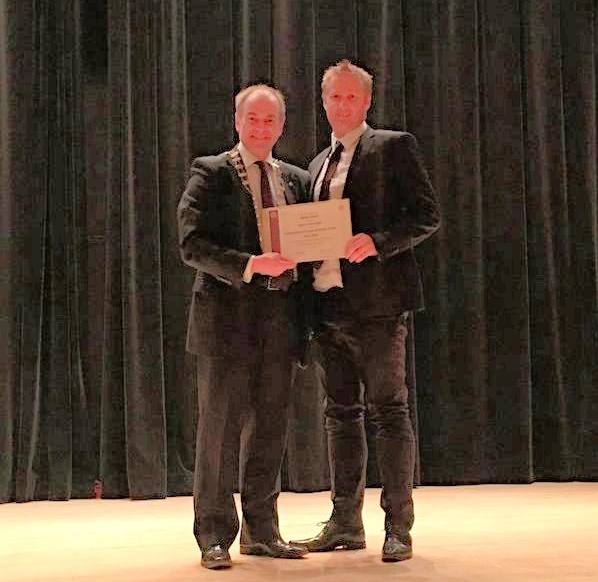 Simon works for Foodstuffs South Island Ltd, based in Christchurch and a large logistics and transport organisation. He won the Young Achiever of the Year Award for CILT NZ in 2015. His achievement was related to merging 2 Distribution Centres into one in which he led the work to integrate the inventory using new handling techniques and was responsible for the overall merger and relocation.
This year's judges were particularly impressed with the high standard of nominations, which included an entry from CILT Ireland for the first time. The other four finalists were
Suraj Rajan from CILT India
Stephen Sweeney from CILT Ireland
Anchal Baniparsadh from CILT South Africa
Suranga Chamara Welagedara from CILT Sri Lanka
Australia have a great track record in this annual international competition having fielded 4 winners in the past 6 years.