President Paul Brooks marked Robin Dunlop's commitment over many years and his time as an International Vice President of the Chartered Institute of Logistics and Transport by presenting him with The Pegasus Medal. This prestigious award for meritorious and distinguished service to the Institute was presented at International Convention in Dubai this week.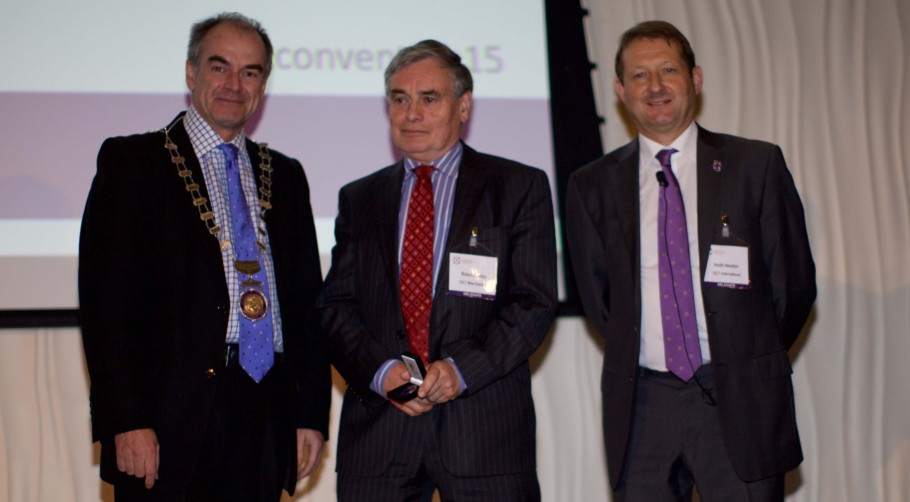 Paul Brooks said
Robin epitomises everything an IVP should be. He is dedicated and highly regarded transport professional and drives actions to grow the organisation in his country and his region. He represents the President and Council of Trustees very well within his region and gives very wise counsel on important issues
There are many things that Robin has achieved in his time as an IVP but importantly he has been supporting the Young Professionals over the last 3 years, assisting their development into a structured group with a regional leadership. This is his second term as an IVP and he has also served in many positions in the New Zealand Institute including that of President.
Although Robin is now stepping down as International Vice President and Neville Binning is taking his place, we know he will continue to be an important advocate for CILT in the years to come.