Prof Dato Abd Radzak Abd Malek, International Vice President of the Chartered Institute of Logistics and Transport (CILT) and President of CILT in Malaysia addressed delegates at World Maritime Day this week.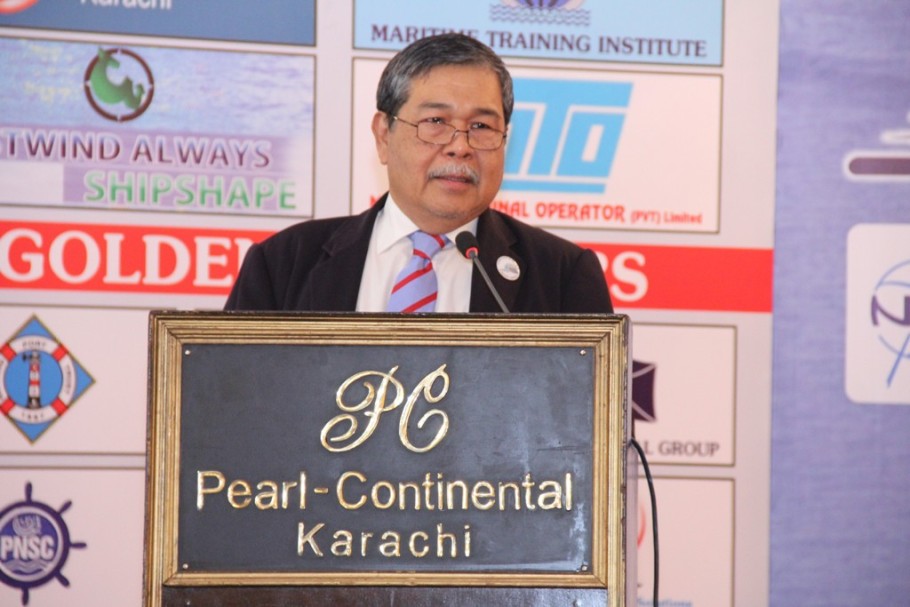 The event was held at Pearl Continental Hotel, Karachi, on Wednesday 30 September 2015.
Prof Malek discussed the impact of the maritime industry on global economic activity as 80% of global merchandise trade by volume is transported by sea (Prandeka and Zarkos, 2014).
international shipping plays a vital role in connecting global trade and facilitates world trade as a cost-effective and energy-efficient mode of transport
He emphasized that maritime education is specific yet critical in providing skilled and competent human resources to the related industry.
Read Prof Dato Abd Radzak Abd Malek's presentation paper here:
Also present was Capt. S.M. Ajmal Mahmoodi, Honorary Secretary of the Nautical Institute, the Institute of Chartered Ship Brokers and the Chartered Institute of Logistics and Transport in Pakistan who closed proceedings with an expression of gratitude and appreciation on behalf of the organising committee