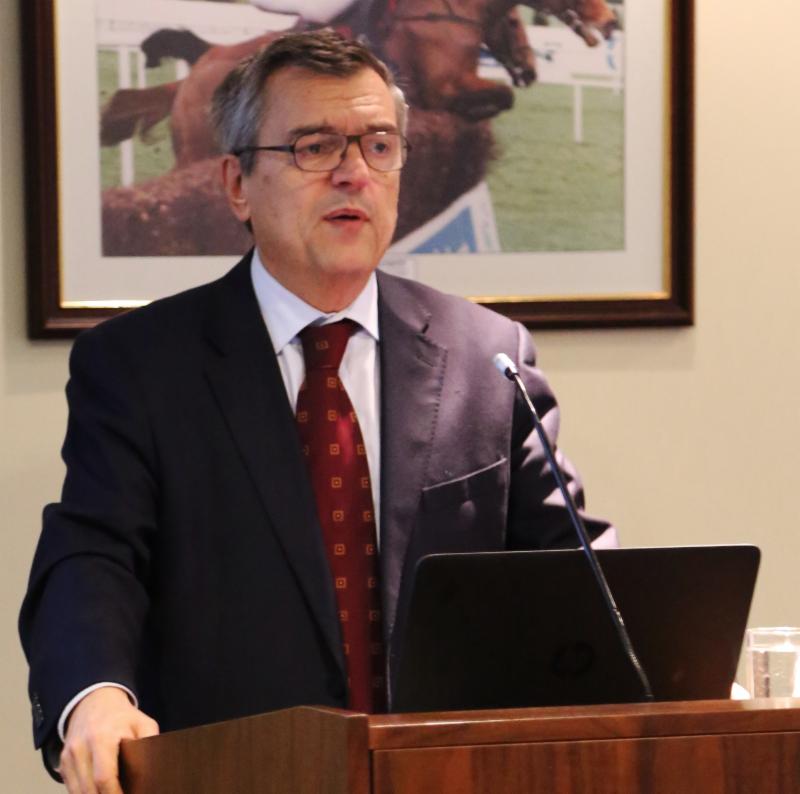 In his speech he discussed the future of Transport and Logistics across Europe, focusing on the impact of new technologies on our industry, including the inevitable rise of autonomous vehicles.
Driverless trucks are coming, it's not if but when and how. They will change the landscape of transport and logistics.
The Secretary-General also believed Brexit would have a seismic effect on the transport and logistics industry describing it as a "big earthquake but a positive one".
Mr. Viegas, who was in Dublin for the Transport and Climate Summit, also spoke at length about the need to reduce carbon emissions, a key aim of the International Transport Forum. He stressed the need for more policy change and less reliance on technological advancement, and explained how the ITF are currently designing a model to reduce carbon emissions which will be available for countries to test by May 2019.
Find out more and engage with CILT Ireland:
Twitter @CILTIRL
Facebook CILT Ireland
LinkedIn CILT Ireland