The Chartered Institute of Logistics and Transport is pleased to announce Sir Peter Hendy CBE as International President for our Centenary year.
Sir Peter is one of Britain's foremost transport practitioners, and is currently Chair of Network Rail, responsible for the management and development of Britain's 20,000 miles of railway infrastructure. He is also Chair of the London Legacy Development Corporation which is developing the Queen Elizabeth Olympic Park, Peter having been successfully responsible for transport in London during the 2012 Olympic and Paralympic Games.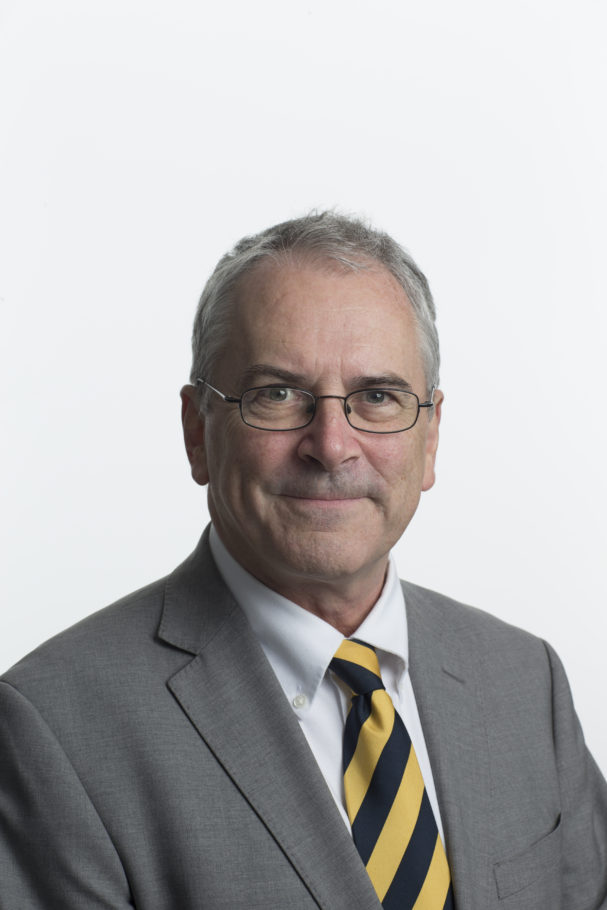 Sir Peter takes on the Presidency at an important time in the history of our Institute. Our Centenary is a time of celebration, with events throughout the year including our Centenary International Convention, to be held this year in Manchester between the 16th and 18th of June.
This year's Convention agenda focuses on the challenges we face as an industry, and how we reshape our Institute to meet them. Opening with sessions dedicated to our Young Professionals and Women in Logistics and Transport forums, day one will carry a particular focus on remodelling our offering to younger members. This is part of an ongoing process started under Immediate Past President Kevin Byrne to ensure we are not only supporting the professionals of today, but nurturing the next generation of industry leaders. Our Women in Logistics and Transport forum, a leader in the fields of representation, gender equality and social responsibility, will further lead discussion on our work towards a more open, equal and sustainable industry.
On day two, we lay the foundations for another century of excellence in logistics and transport. Focusing on the Institute as a whole, the day's agenda will include discussion of our education and membership offerings, and how we deliver on our commitments to high standards and accessibility in a fast-changing world. Day three's agenda looks outward to the challenges, technologies, and ideas that are transforming our industry. Featuring presentations from thought-leaders and senior professionals, day three will focus on logistics as a global profession, and promote discussion of solutions to issues at the local and international level.
In addition to Centenary Convention, senior industry figures from around the world will gather on the 3rd of November at the Savoy Hotel, London, where 100 years ago the foundations of our Institute were laid. It is entirely appropriate that Sir Peter, a veteran of the transport and logistics sector with a record of exemplary public service should represent our modern Institute at this event.
The 2019 Africa Forum is to be hosted by CILT Zimbabwe at the Harare International Conference Centre between the 4th and 6th of April. Titled From Resilience to Efficiency – 100 years of Navigating Supply Chain, Logistics and Transport for Africa's Growth, the forum will focus on the infrastructure and policy agenda being enacted by CILT members in government across the continent. There will also be a strong focus on education and professional training, with an emphasis examining how we as an Institute can continue to set standards and provide access to quality education in a complex and rapidly changing environment.
Sir Peter Hendy CBE is an alumnus of Latymer Upper School, London, and the University of Leeds. He first joined Transport for London's predecessor London Transport, as a graduate trainee in 1975, gaining experience of all aspects of bus operations. In 1989, Sir Peter was appointed Managing Director of CentreWest London Buses Ltd. Five years later he led the successful buy-out of CentreWest by its management and staff with venture capital backing. He expanded the business, and, after its sale to FirstGroup plc in 1997, he became Divisional Director, London and South East.
In January 2001, Sir Peter re-joined the public sector to become TfL's Managing Director of Surface Transport, where he oversaw the revitalisation of London's bus service, resulting in an increase in passengers of more than 60 percent. As Transport Commissioner, Sir Peter led the largest long-term investment programme in London's transport network in generations, vital to supporting economic development and growth not only in the Capital but across the UK.
Following the terrorist attacks on London on 7th July 2005 and the immediate recovery of the public transport networks, Sir Peter was awarded the CBE in the 2006 New Year's Honours List for services to public transport and the community in London.
The London 2012 Games demonstrated how far the capital's transport network had come under Sir Peter's leadership. Sir Peter chaired the 2012 Games Transport Board, which saw TfL work in partnership with Games organisers, government, local authorities, transport operators and regulators to ensure all athletes, officials and spectators got to their events on time, and London and the UK kept moving and remained open for business.
In 2015 Sir Peter stood down from his position as Commissioner of Transport for Transport for London, having served in that role for nine and a half years. Knighted in the New Year's Honours List 2013, the citation for him said he had provided inspiring leadership since becoming Commissioner in February 2006.
Sir Peter is married to Sue, and has two children, Dave and Anna. He supports the Railway Children and London Poppy Day charities, is a trustee of London's Transport Museum, Vice-President of the Widcombe Social Club in Bath and supports St Giles' church at Imber, Wiltshire. He also owns and drives two iconic London Routemaster buses.
Speaking about his Presidency and the coming Centenary year, Sir Peter described CILT as
a remarkable organisation, a reassuringly constant presence in an ever-changing world…As we celebrate the strengths and values of this remarkable organisation, we must also rededicate our Institute to our core values, and to the task of upholding them for the next 100 years.
The Chartered Institute of Logistics and Transport supports the professionals who plan the systems, who bring in the raw materials, who manage the movement of people and goods, who ensure safety standards, maintain mobility, and keep the economy working.
We are the leading professional body for everyone who works in supply chain, logistics and transport. We are a global family, representing professionals at all levels across all sectors, dedicated to giving individuals and organisations access to the tools, the knowledge and the connections vital to success in the logistics and transport industry.
Founded in 1919 with a mission to improve industry practices and nurture talent, our Institute supports over 35,000 members in 35 countries. Through our educational suite, our strong community and our commitment to high standards, we help professionals at all levels to develop their careers and access better jobs.