This June will see the 2017 International Convention held in Macao. Organised under the theme of 'Smart Journey, Belt and Road', and running from 11-14 June, the Convention will explore two of the most important developments currently making an impact on our industry: the rise of Smart Technology and the ambitious One Belt One Road (OBOR) initiative.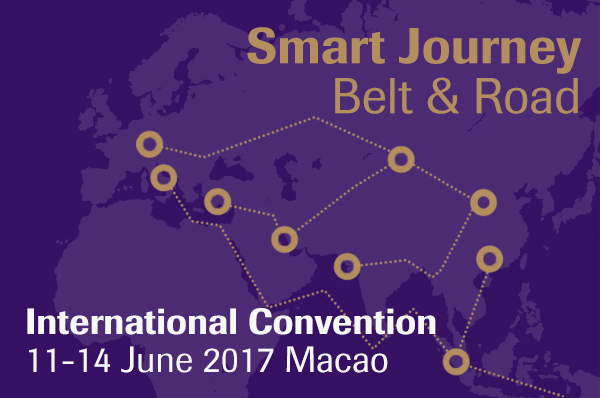 The OBOR Initiative is a significant development strategy launched by the Chinese government with the intention of promoting economic co-operation among countries along the proposed Belt and Road routes. As Michael Lam, Founder of CILT Macao puts it, 'With an emphasis on free flow of economic factors and further market integration, logistics and transport will play an important part in this initiative. As such, a key part of the convention 2017 will look at the Belt and Road initiative from different perspectives of CILT's member countries, focusing various aspects in logistics and transport.'
Delegates will enjoy an engaging and informative four day programme of Workshops, Interactive Sessions, and Presentations from Guest International Speakers including Kai Hoberg, Associate Professor of Supply Chain Strategy at Kuehne Logistics University, Sean Culey, Founder of Aligned Integration Ltd, and President of CILT China Professor Wang Derong.
The programme begins with a look to the future through conferences with the Young Professionals and Women in Logistics and Transport groups, whilst Day Two will focus on the 'Smart Journey, Belt and Road' theme and presentations by Guest Speakers. Day Three will be devoted to CILT's International Agenda, including the International Council Meeting and Annual General Meeting, whilst Day Four is reserved for the ever popular Technical Visit.
Macao is a vibrant region, built around one of the world's most famous free ports and situated opposite Hong Kong on the Pearl River Estuary. Join us there to meet up with old friends, develop new international relationships, share experience and best practice with colleagues across our global family, and help shape the future of our Institute and our Industry.
Book now and enjoy an Early Bird Discount!