This Autumn saw the successful staging of the 3rd China International Logistics Development Conference in Suining City, China.  46 delegates from the Chartered Institute of Logistics and Transport  (CILT), representing 25 countries, joined  over 1500 local delegates for the event held between the 30th October and 1st November 2016. The conference was organised by the China Communications and Transport Association (CCTA / CILT China) in partnership with CILT International who were delighted to provide four excellent key-note speakers.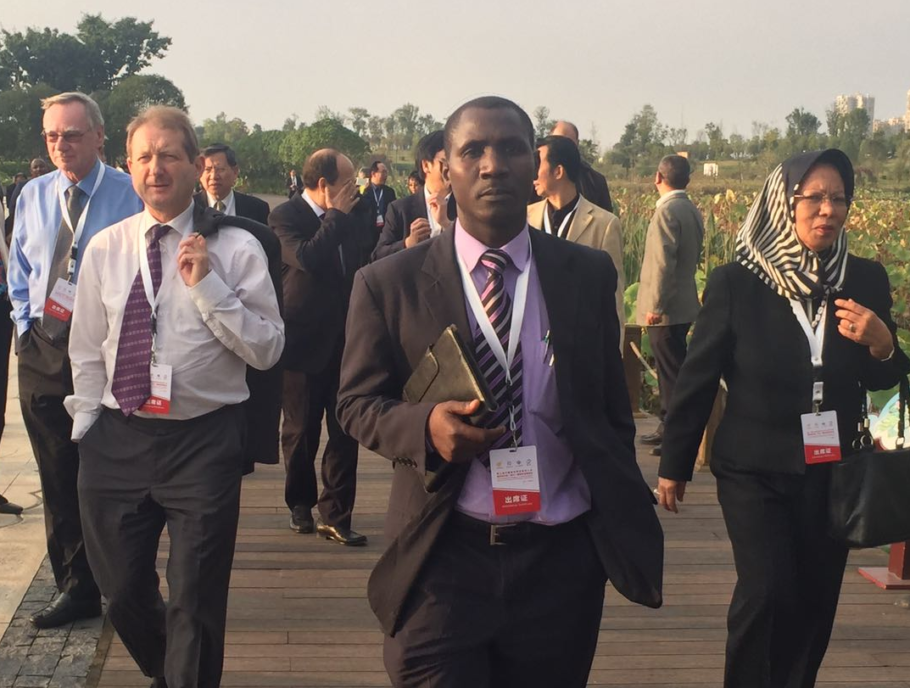 Organised under the theme of Connectivity, Win – Win and Sharing, the conference was the perfect opportunity to explore the One Belt One Road Initiative, the exciting reawakening of the Silk Road at the heart of China's main logistics focus. This theme of cooperation was a striking feature of the event and heralds a new and focused effort by both the Chinese government and businesses to look externally for ideas, knowledge and growth. Logistics and transport are at the forefront of this new initiative.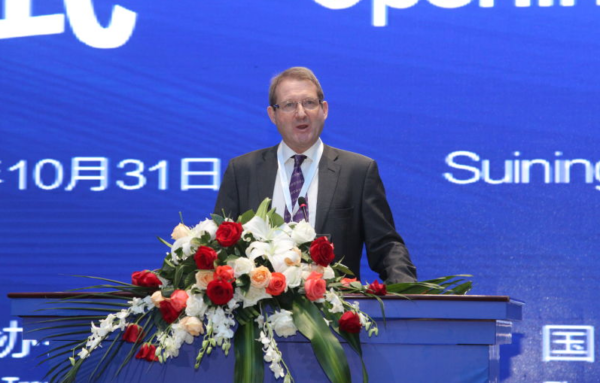 The Conference which received national publicity was hosted by the Mayor of Suining City, Yang Zhi Li, at the Yuan Cheng conference and exhibition centre in the city. The Yuan Cheng group were major sponsors of the event and the conference centre and exhibition halls are part of an impressive logistics park they have developed in Suining City. Professor Wang Derong, President of CILT China opened the Conference and was responded to by Keith Newton, Secretary General of CILT International, before delegates were welcomed by Zhao Hexin from the CPC Suining Municipal Committee.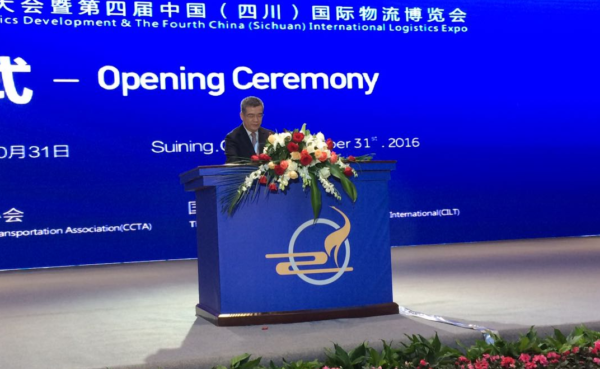 The main agenda keynote speech came from Geng Shuhai, the Vice Director of Economy and Trade at the Department of State Development and Reform Commission. As a leader of a key ministry in China, Geng Shuhai called for a focus on improvement through reducing costs and driving efficiencies. He encouraged coordination at a multi-channel level and better connections between logistics and transport infrastructure. He welcomed international friends to help China in this with a call to review the supply chains of foreign producers and the application of best practice learning.
The Fourth China (Sichuan) International Logistics Expo was opened on 31 October during an international ceremony  hosted by Huan Yuan Cheng, President of the Yuan Cheng group. This was one of the first exhibitions at the newly built exhibition complex which is run by Yuan Cheng to promote logistics in China. The exhibition stands included vehicle manufacturers, international logistics businesses such as UPS and many Chinese manufacturers and systems providers. An an excellent display of small scale logistics, fleets of buses were organised to transport delegates to the exhibition halls, located alongside the main conference hall.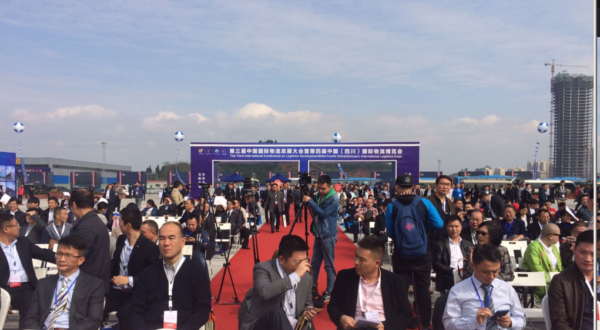 Suining City, located in Sichuan province, has a population of 3.8m people and is a key logistics hub for China. Its geographical location as part of the Chengdu and Chongqing Economic Zone makes it a key external link for trade to and from China. Its logistics facilities include a dry port on the Belt and Road network, a planned cargo airport terminal and major railway and road hub operations. The Chinese Government have designated Suining as a National Modern Logistics Demonstration City
See the full conference programme here
Follow the CILT International Speaker presentations here: