Alexey Koval, Founder member of CILT Ukraine was welcomed onto the stage at International Convention to collect an International Branch certificate from Secretary General, Keith Newton.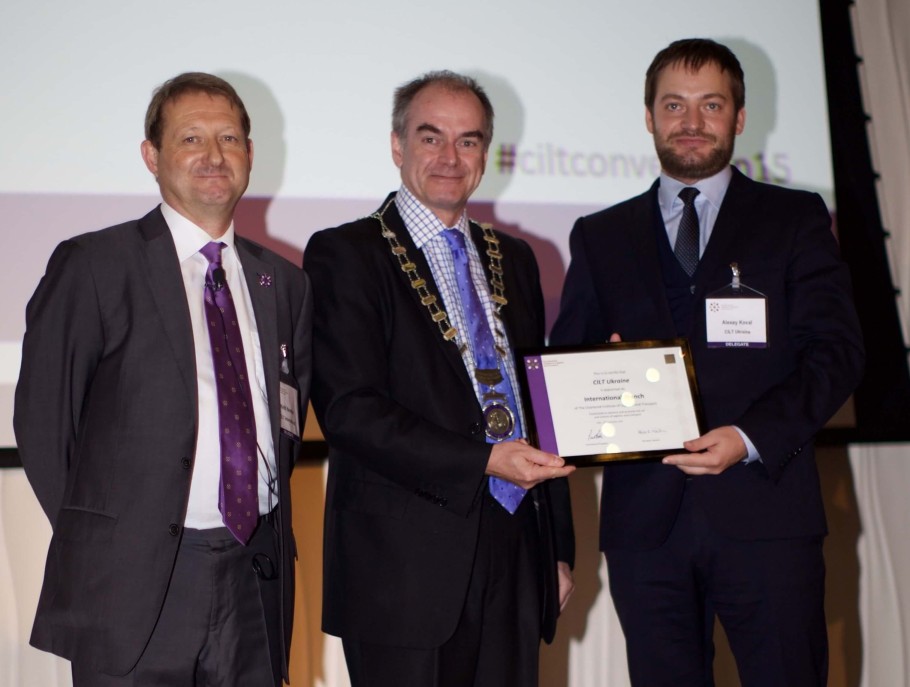 Keith Newton told delegates of the significant efforts that are required to become a branch. This requires an understanding of what it takes to run a country organisation and a group of dedicated volunteers who share the vision of the Institute in leading transport and logistics within their country or territory.
The latest CILT addition, becoming our 32ndt branch, is Ukraine. CILT Ukraine has been working consistently on an agenda to establish a branch for 2 years now through a small group of professionals who are establishing a Council and an education partnership locally.
Keith Newton added
The drive for this comes from Alexey Koval who, with an internationally focused role with the Hoyer Group, has been able to travel to meet me and work with me on an agenda of building the base for a branch in Ukraine based initially in Odessa.
We look forward to welcoming new members from Ukraine into our global family