International Convention 2020 will be held in Perth, Australia from 18 – 21 October under the theme Integrated. Automated. Localised. On-Demand Logistics for the World Tomorrow.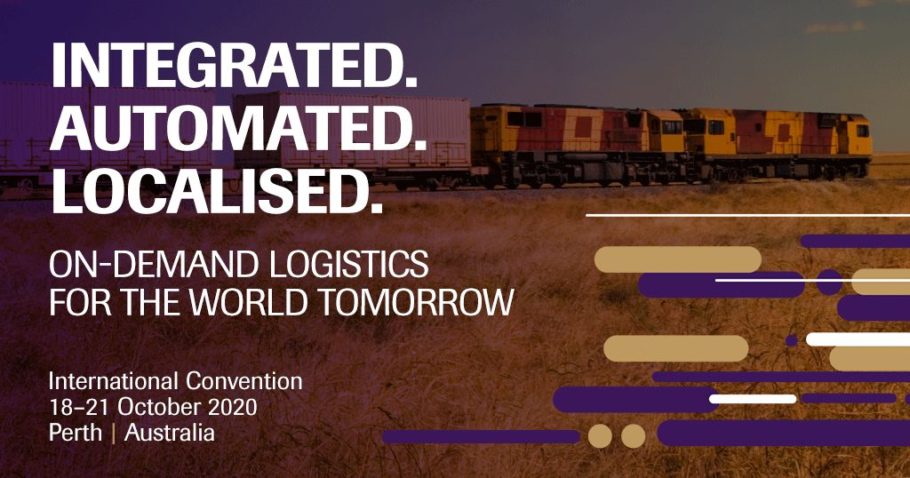 In an industrialised society, time is precious, efficiency is success and customer expectations are ever-increasing. At the CILT 2020 Convention we'll be exploring how new logistics and passenger technologies can be deployed across Australia and the world to reduce cost, improve performance, and free us up to do the important things.
We are keen to help as many delegates as possible travel to Australia and participate in the event.
Because of visa problems experienced in recent years we urge all delegates to make their visa application early. Delegates should also note the cancellation charges detailed on the event website: (https://www.regodirect.com.au/cilt2020/cms/1734/Terms%20&%20Conditions).
In an effort to facilitate delegate applications, CILT Australia have been in discussion with the Foreign Affairs Department in Australia and will be following their advice in writing to all the main Australian Embassies and Consulates in CILT countries to inform them of the event and seek their advice.
CILT Australia have provided visa advice and information on the event website, and will provide letters of invitation to support visa applications to delegates who provide the following information to lindsay@vmsconferences.com.au
full name as it appears in your passport
job title
organisation
passport number
contact details for your local Australian Consulate
Delegates are advised to:
access relevant information about Australian visa requirements and proceedures as early as possible
make contact with their local Australian embassy/consulate / high commission early to advise of their intention to apply, and the reasons for their travel. This can especially be helpful when multiple people from one organisation are travelling to Australia.
apply in plenty of time and make sure they understand and complete the application forms accurately and properly. We are advised that sometimes applicants don't pay enough attention to the information they provide in visa applications, or they delegate the application to an agent who has insufficient applicant information, which can result in delays or even a rejection of the application.
Whilst there can be no guarantees about visa approvals for all participants, and all applications will be assessed according to the official Australian government criteria and requirements, we hope that collectively we can assist as many delegates as possible in submitting favourable applications.
For full details on International Convention 2020 please visit the event website