On the 1st of January 2020, Sir Peter Hendy will step down, and Dato' Ts Abd Radzak Abd Malek will become International President. A long serving member of CILT Malaysia, and a veteran of the logistics industry, Dato' Radzak will focus on a policy of 'everyone matters', working to build influence with governments and state organisations, whilst ensuring we remain open and inclusive, 'ready to listen, and to understand difference, ready to engage locally, as well as globally'.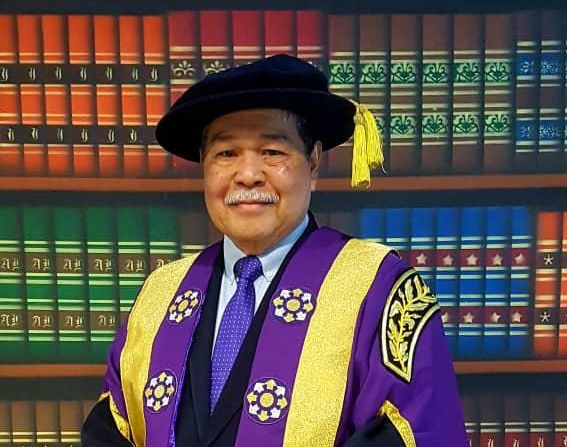 Speaking about his objectives whilst in office, Dato' Radzak observed that the 'Institute stands on the verge of a new era. In previous decades, the rapid globalisation of the world economy has changed the nature of our industry. Over one third of all goods produced in the world are now traded across borders, and many services from banking and finance, to education and training have become international endeavours'.
He also touched on the responsibilities of our Institute and our industry, particularly in light of the challenges posed by changing political and economic orthodoxies, and a changing climate. 'I can say with all confidence that the movement of goods and people is of great societal benefit, and a key part of the development and security of all nations. As such, we the members of CILT, have a responsibility, and a privileged role to play in the future of our planet and our species. Sustainability, and the green agenda is not a phase, and we must be prepared to play our part creating a greener future for all'.
The provision of accessible and high quality education is a key mission of the Institute, and Dato' Radzak will seek to build on the Institute's educational programming, and look to the use of new technologies to ensure students and industry professionals alike 'have access to the knowledge they need in the format they need'.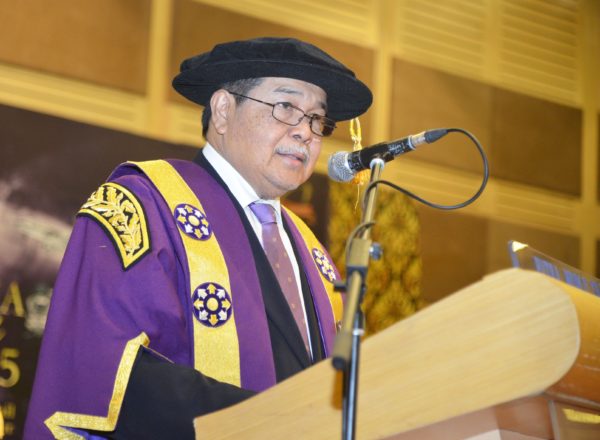 In the spirit of Stronger Together, Dato' Radzak will seek to widen CILT activities in all countries with established CILT offices, and strengthen CILT in other affiliated member countries. He has pledged to expand the work of our Regional Forums, and encourage 'better understanding of the cultures, opportunities and challenges of different countries'.
Dato' Radzak aims to bring to bear the collective ingenuity of our membership, encouraging all members to share their ideas on how to 'improve our offering to members, to potential members, and to business.' Further to this point he observes how 'ideas such as the International Business Forum, and collaborations with other organisations can only strengthen us', and that he hopes to hear 'many great proposals from all parts of the Institute in the coming months'.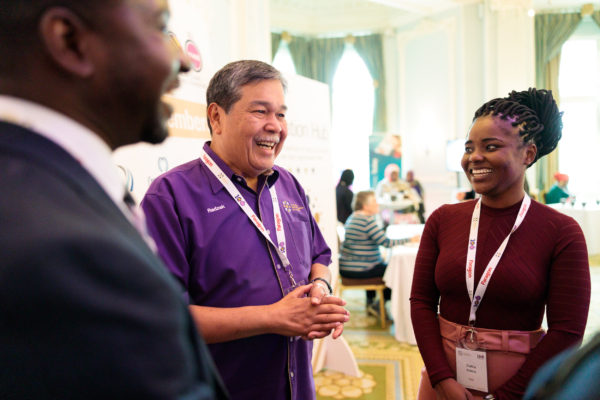 In view of the increasing interconnected nature of the world, Dato' Radzak will also spearhead the drive to a more connected Institute, one that uses digital communication to bring us closer together, and give all members a voice. He will seek 'to build on the success of publications such as WILAT's We Impact, We Inspire, and improve our written offering'.
Speaking about the appointment, Dr Dorothy Chan, former CILT International President backed Dato' Radzak to succeed. 'I give my full support to Dato' Radzak's appointment as CILT International President. He has been a strong leader for CILT Malaysia, which is growing fast, and through his commitment and vision will, I am sure, lead CILT to even greater things. He is a strong supporter of the interests of our Next Generation Forum, and under his Presidency CILT Malaysia was among the first to form a WiLAT Chapter. Since then he has given unwavering support to WiLAT activities, which fully demonstrates his commitment to equality in our industry. He is a respected member of CILT and a good friend of mine'.
These sentiments were further echoed by Trevor Hall, Managing Director of Road Safety Support, UK who said 'I really do wish you well in your new position and look forward to engaging with you over the next two years and offer any support I can'.
In a letter of support, Mr. Voravuth Mala, Acting Governor of the State Railway of Thailand recognized Dato' Radzak's long service to the industry and pointed to a prosperous future for CILT with Dato' Radzak at the helm. 'Everything you have done and accomplished has led to this point and you truly deserve it….I wish you the best of luck in your new post'.
Dato' Radzak also received support for his appointment from Tan Sri Dato' Academician (Dr) Ts Ahmad Zaidee, President of the Malaysia Board of Technologists, who wrote, 'I am confident that, with your experience as CILT Malaysia President, we can realize much of the potential and possibilities for deepening our cooperation in all areas for the mutual benefits of our two organisations'.
Watch Dato' Ts Abd Radzak Abd Malek's full Presidential address here:
Born in Kampong Gunung Mesah Hilir, Gopeng, a village in Perak state, Dato' Radzak started his 37-year career in logistics in 1972 as a Railway Station Master with Keretapi Tanah Melayu Berhad (KTMB), the Malaysian national rail carrier. After obtaining a BA (Hons) from the Malaysian Science University (USM), Dato' Radzak continued his journey with KTMB, culminating in his appointment as Managing Director in 2007.
A member of CILT for 19 years, Dato' Radzak joined in 2001, rising to become President of CILT Malaysia in 2004, a role he continued until stepping down in 2008. In 2010, Dato' Radzak was re-elected President of CILT Malaysia, and in 2012 was appointed International Vice-President for the South East Asia region and President Elect from 2017 to 2019.
The Chartered Institute of Logistics and Transport is the leading professional body for everyone who works in supply chain, logistics and transport. We are a global family, representing professionals at all levels across all sectors, dedicated to giving individuals and organisations access to the tools, the knowledge and the connections vital to success in the logistics and transport industry.
Founded in 1919 with a mission to improve industry practices and nurture talent, our Institute supports over 35,000 members in 35 countries. Through our educational suite, our strong community and our commitment to high standards, we help professionals at all levels to develop their careers and access better jobs.