Fritz Institute in the US and CILT in the UK are pleased to announce the 2015 USAID sponsored tuition scholarships for the humanitarian logistics certification programme. A total of 40 full tuition scholarships will be available, 13 for Certification in Humanitarian Logistics (or Certification en logistiques humanitaires: the course is available in French and English), and 27 for the Certification in Humanitarian Medical Logistics Practices (or "MedLog, " course available in English only).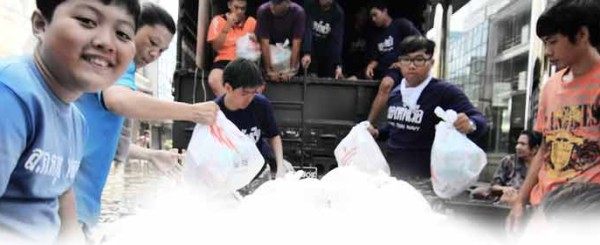 The certification is the recognized best practice for training in humanitarian logistics and management of the supply chain. The objective of this training is to enhance the effectiveness of emergency response to vulnerable populations worldwide by improving the professional skills of logisticians working in the humanitarian field.
Who can apply?
Applicants for the Certification in Humanitarian Medical Logistics Practices (MedLog) must have field experience of at least one year as a humanitarian logistician or a medical specialist. Those who apply for the Certification in Humanitarian Logistics must have a minimum of one year's experience in the field as a humanitarian logistician.
The certification programme is delivered entirely on-line so access to the internet is vital. Candidates must also be able to convince us of their availability to complete the training and subsequently use the knowledge and skills acquired in a humanitarian environment. Preference will be given to candidates who are currently serving as humanitarian actors on the ground, with a national NGO, or with a government agency (such as the Ministry of Health or National Agency for Disaster Management).
Conditions of registration
Application forms can be downloaded here. To strengthen your application, you are asked to provide a letter on official letterhead, from your current employer, indicating their support of your other application. No other documents will be considered for the application.
Find out more about the Certification Programmes here
Email scholarship enquiries to the Humanitarian Logistics Certification Program here
Email course enquiries to the Humanitarian Logistics Certification Program here