We are very pleased the announce the official launch of the Chartered Institute of Logistics and Transport (CILT) Namibia branch. The event was held at the HTTPS building at NUST and was attended by media outlets, students and professionals from various organisations.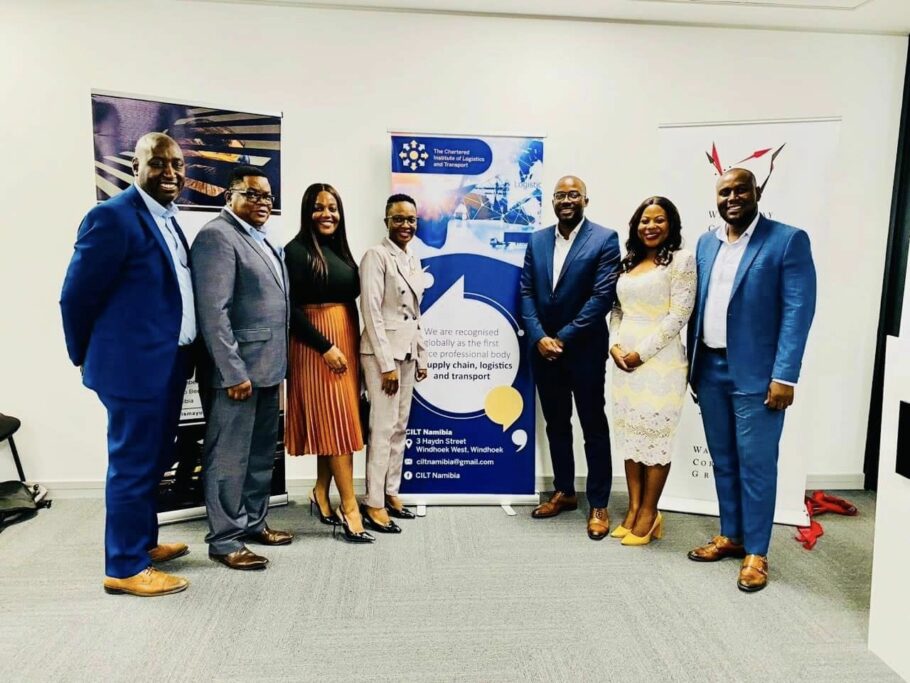 The keynote address was delivered by Ms Joyce Mukubi, a representative from the Ministry of Works and Transport, who was joined by other speakers including Mr Hippy Tjivikua, CEO of The Walvis Bay Corridor group, Mr Trevor Ndjadila representing NAMPORT, and Ms Prisca Mayumbelo, CILT Namibia Chairperson.

See below an official video of the launch, captured by the national broadcaster (NBC), who were in attendance at the launch.
CILT Namibia joins our global network of logistics and transport branches and territories, connecting over 38,000 members in 37 countries. We are proud to be a leading authority within the logistics and transportation sector and we are confident that the establishment of CILT Namibia will bring many opportunities and benefits to the country, whilst helping to shape the future of the transport, logistics and supply chain sector.
For more information and to connect with CILT Namibia, please see the details below:
CILT Namibia
3 Haydn Street
Windhoek West
Windhoek
Namibia
Website: Coming Soon
Telephone: +264 81 279 2535
Email: ciltnamibia@gmail.com
Facebook: bit.ly/41K17rf