Mrs Nasreen Haque, former Chair of CILT Pakistan and current Chair of Women in Logistic and Transport (WiLAT) Pakistan, will examine the major changes to world logistics caused by the One Belt One Road (OBOR) strategy, focusing on co-operation between Eurasian countries. She will also offer analysis of the China-Pakistan Economic Corridor (CPEC), its importance to the success of OBOR, and how it can play a vital role in maintaining an 'all-weather' relationship between the People's Republic of China and Pakistan.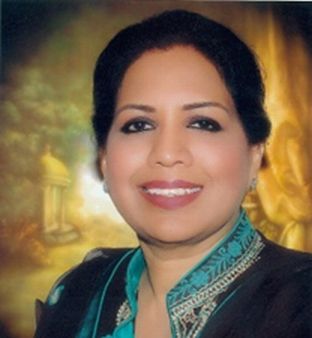 Mrs Haque is a fellow of the Chartered Institute of Logistics and Transport and Vice President of the Shaheed Zulfiqar Ali Bhutto Institute of Science and Technology. She is a veteran of the Civil Services of Pakistan, retiring from public service after a 41-year career that included postings as the Principal Secretary to the President of Pakistan, Chief Operating Superintendent of Pakistan Railways and the Chair of the Karachi Port Trust.
The One Belt One Road initiative is a development strategy led by China that aims to recreate the ancient Silk Road with modern infrastructure. It is a vast endeavour with both land and marine-based projects across the Eurasian continent aiming to re-invigorate and increase trade across Asia and Eurasia.
The 4th China International Logistics Development Conference, organised by Xuzhou Municipal Government in conjunction with CILT China and CILT International, will take place in Xuzhou City, Jiangsu province, China from the 1st to the 2nd of November. Under the theme of 'Connectivity and Integration, Opening and Sharing', the event will include a Prime Forum, the Business Logistics Centre in Huaihai Economic Zone Summit Forum, a Logistics Integration Development Forum, a Women in Logistics and Transport forum, and various local visits.
The Chartered Institute of Logistics and Transport is a global membership organisation representing professionals at all levels, with a mission to give individuals and organisations access to the tools, knowledge and insight vital to thriving in the logistics and transport industry.
WiLAT is the International Women's Group within the Chartered Institute of Logistics and Transport. Since its formation in 2013 WiLAT has gone from strength to strength, and is now present in 18 countries with over 1600 members on four continents. WiLAT's mission is to promote the status of women in the supply chain, logistics and transport industry, to bring together those who aid the career development of women, and to provide a support network for women in the sector.