Walter Glass talks to FTD Magazine about the plight of the Vanuatu remote outer islands in the wake of Cyclone Pam and the subsequent set up of humanitarian supply chains as part of an emergency logistics response.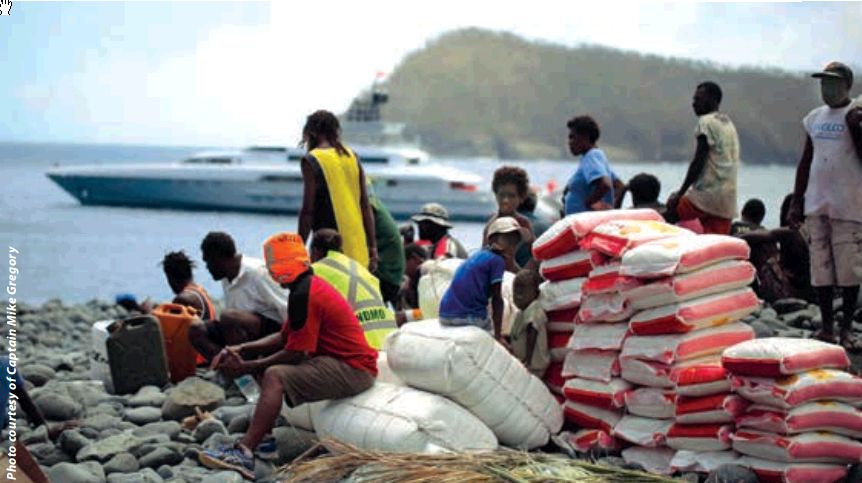 The article highlights the good will, resolve and generosity of a wide range of logistically minded, practical people who were largely strangers, but who through understanding the collective need, rapidly cobbled together successful humanitarian supply chains to provide water and shelter to remote islands devastated by the cyclone.
When a humanitarian disaster of this magnitude and devastation occurs, natural or otherwise, there is an unusual determination to assist, no matter how small or large our individual contributions might be
In contributing to this project Glass utilised a ready resource of  Chartered Institute of Logistics and Transport (CILT) contacts established through 20 years of working with CILT UK Professional Diploma students along with contacts established through more than 25 years of membership with CILT New Zealand.
I have found it particularly thought-provoking how well a fundamentally non-connected network of commercial logisticians in multiple countries could set up a response so quickly and effectively at several levels of complexity
The clip below shows the work that Motor Yacht Dragonfly and her crew performed at Vanuatu and highlights the possible use of resources onboard yachts in such disaster zones.
Photo courtesy of Captain Mike Gregory showing disaster relief aid landed by M/Y Dragonfly