The Agri-Food sector is one of Ireland's most important indigenous industries, employing in excess of 50,000 people directly. These jobs are dispersed throughout all regions of Ireland, especially rural areas. The sector accounts for half of purchased Irish goods and services by the manufacturing industry and just over half of exports by indigenous manufacturing industries.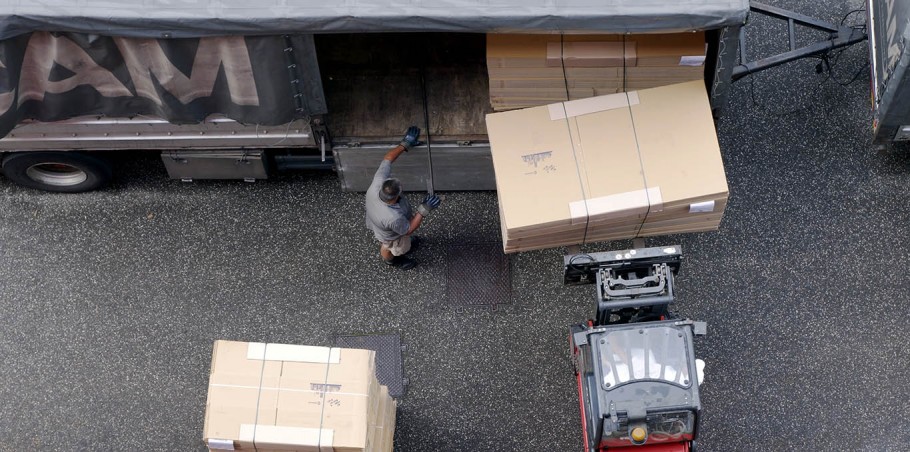 The Chartered Institute of Logistics & Transport (CILT) Ireland recognises the importance of the agri-food sector to the Irish economy and the potential for future growth in new and existing markets.  As a result, The CILT Ireland hosted a seminar on Agri-Food Logistics at the Port of Cork which focused on the challenges & opportunities that Agri-Food Logistics presents for both Irish and Emerging Markets.
Speaking at the event, Minister Simon Coveney said: "The Agri-Food sector had already demonstrated capacity for growth and development, even in challenging times, so it was clear that more could be achieved by focusing efforts on opportunities presented by growing global food demand. Ireland's reputation as a quality food and drinks producer will position the sector at the heart of future global opportunities."
Grainne Lynch, Chair, CILT Southern Section said: "Closer collaboration between producers, processors and retailers will help assist the sector to satisfy future global opportunities and target more efficient global supply chains to position Ireland as a global leader in the Agri-Foods Sector."
There were presentations from industry professionals and Irish food producers, including; Paul Brennan, Head of Marketing, Celtic Forwarding; Declan Sinnott, Business Development Manager, Kuehne + Nagel; Mark Rogers, Head of Supply Chain, Danone Nutricia; Alan Kingston, Owner, Glenilen Farm.
Production of superior Irish dairy product is ramping up significantly to take advantage of the abolition of European milk quotas in April 2015. The prize for this increase in production is the emerging market in developing countries, and China is top of the list of markets for quality Irish dairy products.
Delivering product in a sustainable, reliable, cost-effective manner is the challenge facing Ireland's logistics service providers. Captain Michael McCarthy, Commercial Manager, Port of Cork highlighted that a global shortage of suitable containers is a significant challenge for this sector. Constrained by equipment shortages, Ireland's LSPs will have to think significantly outside of the box to drive even efficiency and innovation towards transport and logistics solutions.
"Ireland needs to come together to collectively build relationships that are beneficial to all exporters, so that Ireland's products can compete on the shelves of supermarkets in emerging markets, and not on the box," says Declan Sinnott, Kuehne and Nagel.
While the CILT members in Ireland and worldwide are busy delivering product, we are reminded to consider the product itself. CILT has a responsibility to Ireland and the country's citizens to exceed expectations in terms of sustainable produce, low carbon logistics, lean supply chains and superior brand recognition on the shelves of retailers in premium emerging markets.