This year's China International Logistics Development Conference, approved by Hebei Provincial Government and sponsored by the People's Government of Baoding Municipality, will combine on-site participation with video-conferencing and Live webcasting.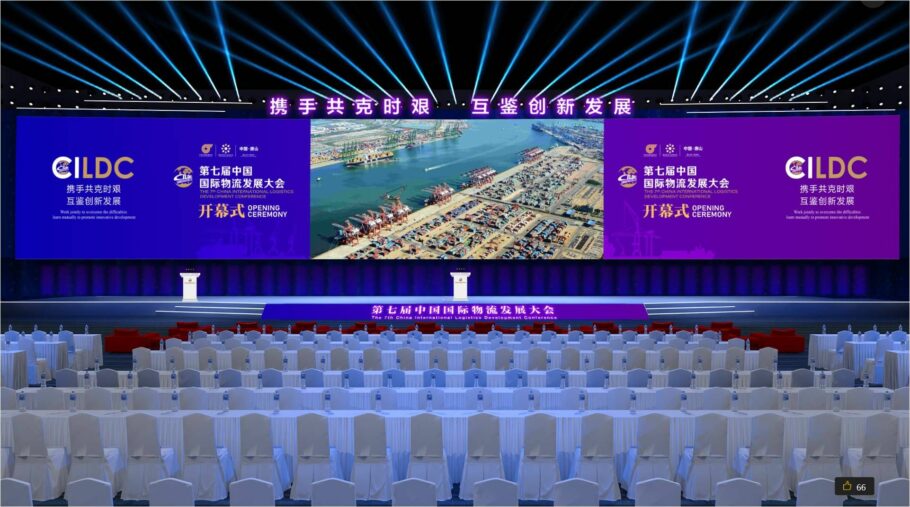 The theme of the Conference is "Contributing to Dual Circulation – Sharing New Development" with a main focus on policy communication with economic and trade cooperation.
The conference is dedicated to building an international platform for the global logistics industry to lead industry development, promote regional synergy and strengthen enterprise cooperation; boosting international connectivity, cooperation and sharing; and contributing to accelerated high-quality development of the transport and logistics industry.
Keynote presentations will be made by leaders from the National Development and Reform Commission, the Ministry of Transport, the Ministry of Commerce, the National Railway Administration, the State Post Bureau, the National Office of Port Administration and China Railway. Four hundred delegates, including leaders from domestic warehousing, logistics, trade and information technology, equipment manufacturing enterprises, experts and scholars from research institutions and higher education institutions are expected to attend the on-site conference, along with ambassadors from Namibia, Thailand, Indonesia, South Africa, Vietnam, Malaysia, Philippines, Uzbekistan, Ukraine, Myanmar, and Sri Lanka.
Dato' Radzak Malek, President, CILT International; Keith Newton, Secretary General, CILT International; Finbarr Cleary, International Vice President, CILT International; Karmjit Singh, Chairman, CILT Singapore, and Jon Harris, International Business Development Lead, CILT International, will make speeches by video link.
CILT China sincerely invite colleagues from the CILT family to participate in this year's conference:
The China International Logistics Development Conference, which is approved by the National Development and Reform Commission, and hosted by China Communications and Transportation Association and The Chartered Institute of Logistics and Transport, has been successfully held over the past seven years in Beijing, Sichuan Province, Jiangsu Province, Hunan Province and Hebei Province. The conference has played a great role in promoting international exchange and co-operation in China's logistics industry, boosting the high-quality development of the logistics industry, and accelerating the transformation and upgrading of the logistics industry and the pace of going global.  The conference has become both an open and innovative platform for China's logistics industry, and an international brand event in the field of logistics and transport.
Event Categories: Logistics | Transport | International | Supply Chain