Organised by the Chartered Institute of Logistics and Transport for the Central Asia Trade Forum, this session brings local and international transport and logistics professionals together to discuss how the confluence of new technologies including smart and automated devices, big data, AI and other digital technologies are transforming trade in Central Asia and around the world.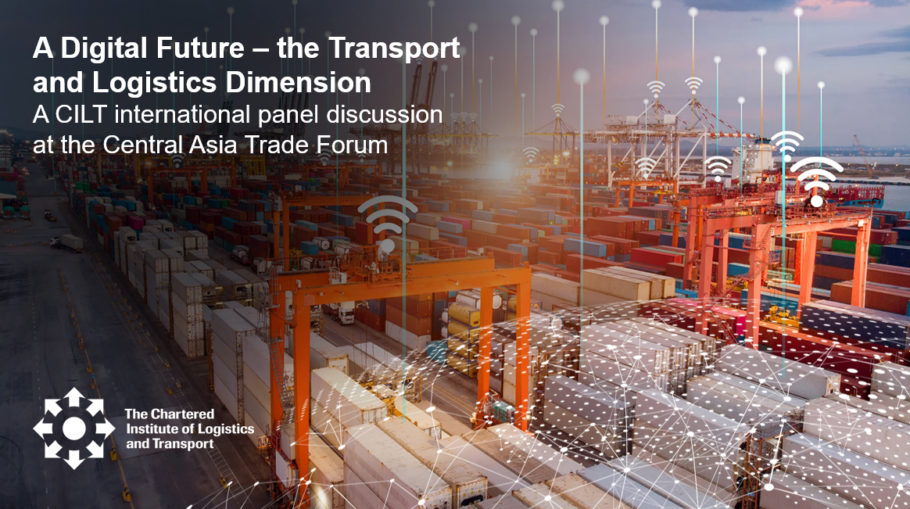 The discussion will be moderated by Timur Ospanov, an industry expert in Air Cargo and Logistics.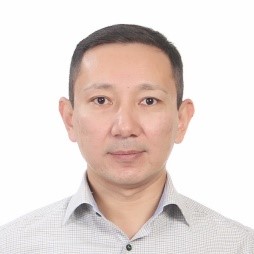 Timur advises one of the largest industrial conglomerates in Kazakhstan and brings with him over 12 years of logistics experience.  He currently leads several key projects in the transport and logistics sector across the Central Asian region including the creation of a cargo hub near Almaty, and the construction of a grain terminal on the Caspian Sea. He also advises various local business groups on border trade and logistics projects.
Over his career, Timur has built up a wealth of investment banking, strategic logistics, warehousing and air cargo knowledge, working in Singapore, Russia and Kazakhstan. He holds an MBA degree from Yokohama National University, Japan and is a member of the Chartered Institute of Logistics and Transport.
The first Keynote Speaker is Tatiana Proskuryakova, Regional Director for Central Asia, World Bank who will discuss Achieving Regional Connectivity – Putting Digitalisation in Context.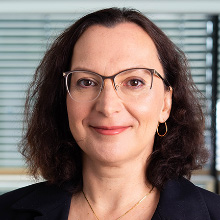 Tatiana joined the World Bank in 1992 and her current role encompasses five countries: Kazakhstan, Kyrgyz Republic, Tajikistan, Turkmenistan, and Uzbekistan. Prior to this appointment, she served as the Country Manager for Romania, Hungary, Bosnia and Herzegovina, Montenegro and North Macedonia, and as Country Operations Adviser for Argentina, Paraguay and Uruguay.
Throughout her career she has held various positions both in headquarters and in field offices, including operations (Europe/Central Asia Region,  Latin America and Caribbean Region), portfolio management and corporate strategy. Previously she was Senior Advisor representing the Russian Federation at the World Bank's Board of Executive Directors.
Tatiana holds an M.Sc. in Economics/Political Economy from the Moscow State University and an M. Phil. in Economics from the University of Oxford, UK.
Our second Keynote Speaker is Amar More, CEO, Kale Logistics Solutions who will consider Technology Supporting Cross Border Trade and the Port Community.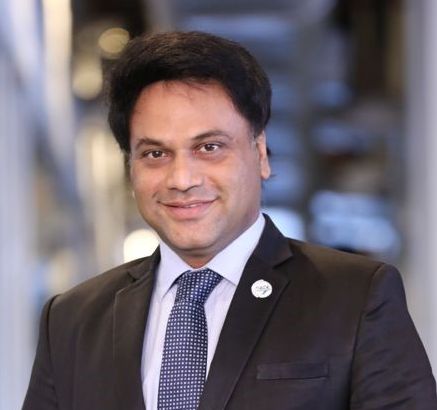 Amar is an accomplished professional with over 25 years' experience in the supply chain, consulting and technology industries. He is appointed as the Domain Controller of Cross Border Domain at United Nations CEFACT and serves on the panel of trade facilitation experts at UNECE (United Nations Economic Commission of Europe).
Amar has been elected to represent the technology domain in the air cargo industry on the Board of Directors of The International Air Cargo Association (TIACA), USA. He is on the panel of the Confederation of Indian Industries (CII) and the National Committee on Logistics for the Federation of Indian Chambers of Commerce and Industry's (FICCI) Task Force for Ease of Doing Business. Amar is also on the executive committee of the International Port Community Systems Association (IPCSA) headquartered in the United Kingdom. He assists several governments on conceptualising trade facilitation initiatives to usher in "Ease of Doing Business" using digital technology.
Our final Keynote Speaker is Konstantin Aushev, IT and Digital Advisory Director, KPMG Kazakhstan and Central Asia who will give An Insight into Digitalisation Trends and Forward Predictions for Central Asia.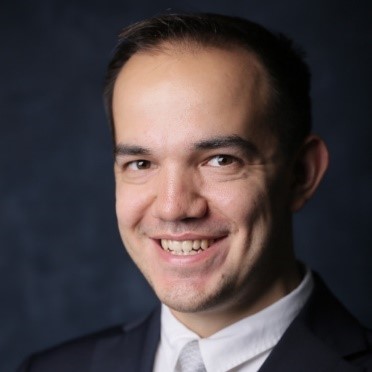 Konstantin has worked in several projects on transforming IT architecture, selecting target technologies, evaluating the effectiveness of IT controls, SOC certification (ISAE 3000, ISAE 3402, SSAE 16), and evaluating and developing BCP / DRP approaches. Prior to joining KPMG, Konstantin worked in the field of IT development and IT testing. Konstantin is a member of several interdepartmental working groups in the field of digital technologies development, and has written for professional publications in Russia and Kazakhstan.
Konstantin has over 10 years' professional experience in IT governance, data management, digital transformation, enterprise architecture, cyber security, business continuity, innovation management with a portfolio of over 50 advisory and IT implementation projects for clients in the banking, financial, aviation, transport and logistics, regulatory, public service, metals and mining, oil and gas sectors.
Following the presentations, Timur will open up a panel discussion to consider the following themes:
The key strategic advancements in digitalisation and what this means for Central Asia.
How the pandemic has accelerated automation and contactless technologies.
How digital transformation support physical connectivity and improved infrastructure.
How digitalisation can facilitate safer and greener trade along international supply chains – including the rail sector.
How Artificial Intelligence (AI) allows transport and logistics companies to address demands across supply chain operations.
How digitalisation facilitates innovative recovery plans and speeds up processes towards inclusive, sustainable trade.
How skills requirements have changed in the transport and logistics sector and whether they will ever be the same.
Our first panelist is Jan Steenberg, Head of Europe and APAC, Tata Consultancy Services, and Chair, International Education Standards Committee, CILT.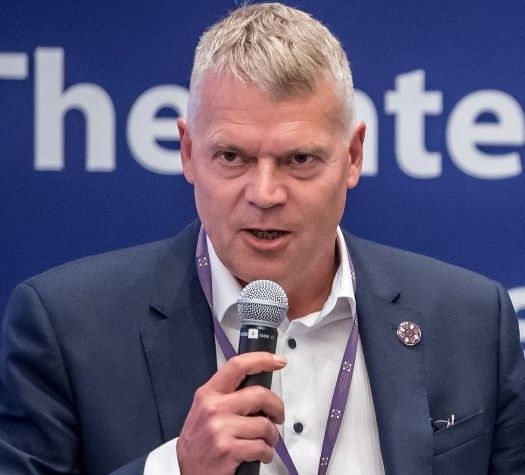 Jan is a veteran supply chain executive with more than 25 years end-to-end international supply chain experience in pharmaceutical, FMCG, CPG, high tech and steel manufacturing. His current work focuses predominantly on large scale transformation programmes utilising the latest technology, such as Blockchain, AI and Process Automation in Supply Chain.
Jan's specialisms include integrated business planning, sales & operations planning, production scheduling, purchasing, procurement and SRM, customer service and CRM, logistics, distribution network design, warehousing and materials management.
Jan has been a member of CILT since 1995 and is currently the Honorary Secretary of CILT International, and Chair of the International Education Standards Committee. During his extensive career in supply chain management, the Chartered Institute of Logistics and Transport has been an invaluable partner on his own learning journey, keeping him up to speed with the latest thinking and standards.
Our second panelist is Antonio Nunez, Program Leader for Infrastructure in Central Asia, World Bank.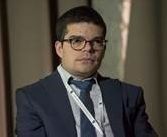 Antonio's role as Program Leader for Infrastructure covers energy, transport, digital and IPG, and his mission is to develop an infrastructure program that responds to the development program of each of the five Central Asia countries.
Previously, Antonio was a Senior Transport Specialist covering Eastern Europe and the Western Balkans. Antonio has been particularly involved in activities dealing with railway sector reforms, transport SOE governance, urban mobility and regional connectivity, leading also the dialogue and collaboration between the World Bank and the EU institutions in transport connectivity and reform agenda.
Prior to joining the World Bank in 2014, Antonio worked in a variety of infrastructure projects worldwide ranging from road concessions in France to the preparation of the national transport master plan in Namibia. Antonio holds a MSc in Transport Planning from the École Nationale des Ponts et Chaussées and a PhD in Economics from the University of Lyon.
Our third panelist is David Cross, UK Rail Consultant.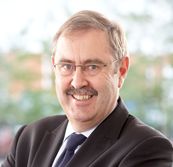 David is an intermodal professional who has been involved in all aspects of this sector since 1978. He has grown up with containerisation. He has experience of working in and running offices concerned with liner shipping, port management, rail operations and most recently with consultancy assignments.
As well as working in the UK, David has extensive overseas experience having worked and lived in Singapore, Malta, Dubai and South Africa. He has worked for P&O, Deutschebahn, CMA CGM as well as being a former MD of Tilbury Container Services. In more recent years he has been involved in the development of China – Europe rail services and the development of inland container terminals in the UK.
David is a Fellow of the Chartered Institute of Logistics and Transport and plays an active part in the organisation in the UK.
Our final panelist is Khalizan bin Mohamed Halid.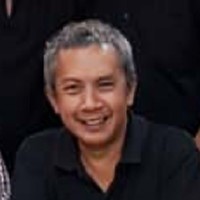 Khalizan is an accountant with over 30 years' experience in finance, accounting and IT. He was involved in the privatisation of Kumpulan FIMA Berhad at the age of 24, and the setting up of a new stockbroking group Capitalcorp Securities. He then supported start-up companies and financial exercises including the capitalisation and development of modular card technologies.
Khalizan has extensive experience in the development and strategic operations of businesses in the banking, insurance, investment, manufacturing, plantation, education, e-commerce and telecommunications sectors. He has written strategic plans for the Malaysian government, and as an expert in digitalisation and trade, was appointed as Fintech Advisor to a major telecom provider.
He was listed as one of the top 100 LinkedIn influencers in Malaysia (2020) by the Marketing in Asia magazine with over 29,000 followers on Linkedin, and 12,000 on Twitter, and is a key moderator on Facebook's largest Economics group with over 170,000 worldwide members. He passionately champions the cause of eradicating economic inequity and establishing economic inclusivity and empowerment.
Contributors to the session also include Manas Usserbayev and Jon Harris:
Manas has over 20 years of experience in logistics and supply chain management, mainly in large-scale production companies including Philip Morris Kazakhstan, BASF Central Asia and Kazakhstan Kagazy. He is a Certified expert (Yellow belt) in "LEAN Kaizen" and has detailed experience in the field of logistics processes. He is a certified expert in international road transportation of dangerous goods (ADR), and a certified Business Support Advisor for the Chartered Institute of Logistics and Transport providing expert support across the Central Asia region.
Most recently Manas held the position of Director of  Logistics at Kagazy Recycling, where he led a team of more than 140 employees and was responsible for the whole spectrum of logistics operations for the biggest Central Asian producer of paper, carton and packaging materials. He is committed to training and development and supports CILT in the development of its learning programmes and key research services in Central Asia.
Jon Harris, International Education Strategy and Business Development Lead, CILT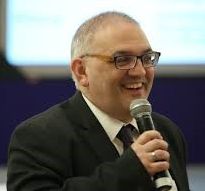 Jon has been working for CILT for the last 9 years and currently leads on international education strategy and business development. Jon is a Fellow of CILT and is also a chartered town planner.
Jon has been instrumental in the development of the CILT Kazakhstan and Central Asia education, training and skills programmes and partnership working with the USAID CTJ project, and is responsible for delivering similar collaboration elsewhere in the world. Most recently he has led logistics sector research, mentoring and the CILT business support programme to help SMEs in the region.
Jon's background is in transport planning, and since 1989 his career has covered planning, accessibility, inclusion, sustainable transport, freight logistics and public transport planning. He has specialised in travel behaviour change, with highlights including advising on the London 2020 Games, advising the UK government on freight delivery matters, and working on a number of rail projects. Jon is also a qualified business coach.
A short video with Jon will be released soon.
Delegates wishing to join the CILT panel discussion will need to register for the Central Asia Trade Forum event. Delegates are then welcome to join any of the other sessions being held as part of the Central Asia Trade Forum. Delegates must register using the same email address that they will use to access the panel discussion on Zoom.
Event Categories: Logistics | Transport | International | Digitalisation | Industry 4.0