Major General Usman, Chair of the Africa Forum, invites delegates to register for the Chartered Institute of Logistics and Transport's Africa Forum 2016.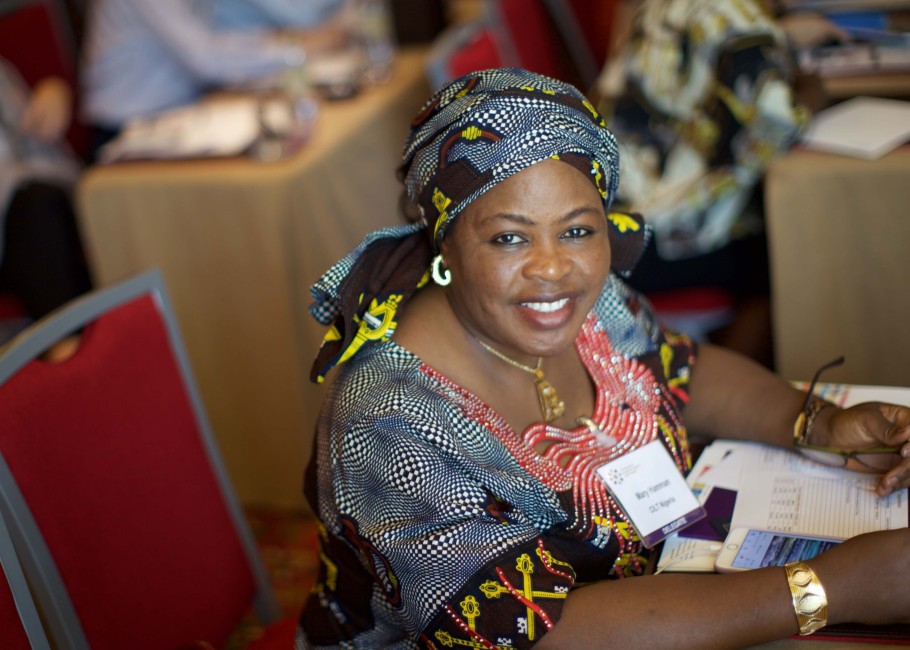 The event will be hosted by CILT Mauritius from 9 – 11 March 2016 at Intercontinental Mauritius in the beautiful Bay of Balaclava.
Under the theme Exploring Africa Hub – Logistics and Transport as Growth Drivers, the Forum will focus on Mauritius as well as other potential hubs for several modes of transport as an example of Africa and its global connections, providing opportunities to enable economic growth through increasing logistics and transport professionalism.
Air Mauritius have been announced as the official airline and delegates are urged to book early to secure best available prices on their flights. Information on discounts and booking procedures is available in the document below
Africa Forum brings together delegates from all member countries in Africa to network and discuss pertinent supply chain, logistics and transport issues affecting the African continent.
Day 1 – Wednesday 9 March 2016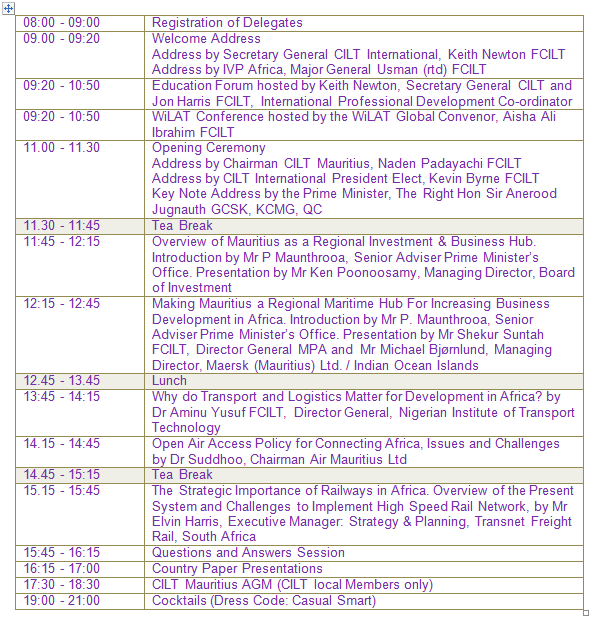 Day 2 – Thursday 10 March 2016
Day 3 – Friday 11 March 2016

Find out more about Africa Forum 2016 here
To register for Africa Forum click here and send your completed form to kemerit@intnet.mu at CILT Mauritius 
To book your accommodation: The Intercontinental Hotel is now fully booked but delegates are able to obtain a special rate at the Westin Resort close by. Please email Sales Manager Mr. Gerald Wong and copy your request to  Karan Emerit (kemerit@intnet.mu) 
For information on discounts through Air Mauritius click here
Read about last year's event in Tanzania here