The next in our series of International Webinars will be a panel discussion at the Central Asia Trade Forum, held on the 16th of November.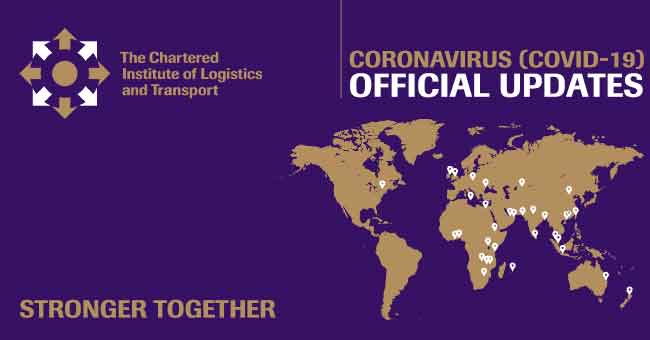 During this live event, organised for 09:30 – 11:00 GMT and conducted in English with all speakers and moderators using English throughout, you will gain insight into how the pandemic is transforming transportation and logistics, and what the future has in store.
Central Asia is landlocked and farther from an ocean than anywhere on earth. In normal times, this makes trade with the rest of the world expensive and challenging at best. But these are not normal times. The Global Pandemic has disrupted global supply chains and the effects of this disruption continue to ripple around the world. How has the pandemic impacted trade, transportation and logistics in this remote region? What are companies doing to adjust? How has the pandemic accelerated the adoption of new technologies like robotics, 3-D printing, Artificial Intelligence? After a devastating forest fire, new shoots emerge from charred earth, what kinds of opportunities arise from this crisis?
Panellists for the webinar are:
Keith Newton, Secretary General of the Chartered Institute of Logistics and Transport.
Sean Culey, Futurist, Author, Supply Chain Management Expert.
Lowell Randel, Senior Vice President of Government and Legal Affairs for the Global Cold Chain Alliance.
Vyacheslav Kim, Owner TransAsia Logistics Group of Companies.
Marina Kuznechevskaya, Fly Dubai and Chairperson of WilAT Central Asia.
Keith Newton is a stalwart of the logistics and transport industry, with a 30 year background in supply chain and logistics in food manufacturing businesses in the UK & Ireland, most recently with Cadbury, where he performed operational roles having responsibility for factories and distribution centers. In 2005 he became Supply Director for Cadbury Ireland and then Customer Logistics Director for Britain and Ireland from 2007 to 2011. He has been a member of the Institute since 1983.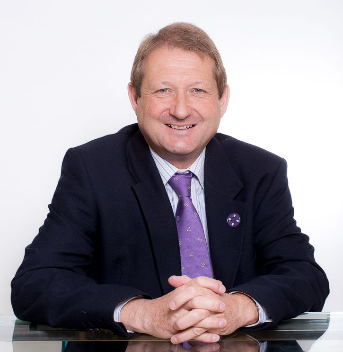 As the International Secretary General since 2012, Keith has helped develop CILT's global strategy and brand, and encouraged involvement and participation from over 35 countries and 35,000 members. Focusing on governance, growth, education, Young Professionals and Women in Logistics and Transport, more recently Keith has led CILT's response to the COVID-19 by delivering a global approach to webinars and communications. This has enabled significant collaboration on best practice and establishing CILT as lead responders in the profession.
Sean Culey is a world leading futurist, keynote speaker, business transformation expert and author.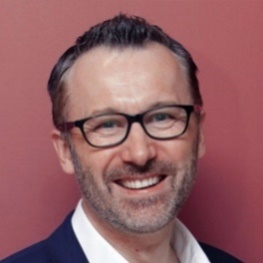 His most recent book Transition Point: From Steam to the Singularity is an in-depth examination of the causes of technological progress and how change will disrupt our business models, economy and society.
Sean established his own company in 2006 with like-minded colleagues, to help companies realise more value from their existing capabilities, rather than sell yet more 'silver bullet' dreams. Sean has 25 years of experience in supply chain transformation, including 10 years as the Design Authority on global SAP implementation, 6 years as CEO of a boutique business consultancy and VP of Marketing for a supply chain analytics company.
Sean is a Visiting Fellow at Cranfield University, a Fellow of the Chartered Institute of Logistics and Transport and a Transformation Advisor for the Association of Supply Chain Management. He is also a certified SCOR Master Instructor.
Lowell Randel currently serves as Senior Vice President of Government and Legal Affairs for the Global Cold Chain Alliance. He brings over 25 years of experience working on food and agriculture policy issues in Washington DC ranging from private sector representation to government service.
For the past 11 years, he has been responsible for advancing the cold chain industry's interests with the government officials and helps association member's deal with regulatory compliance. Lowell also actively works with GCCA development projects and advises on cold chain policies, standards and industry best practices.
Lowell served as the Deputy Assistant Secretary for Congressional Relations at the United States Department of Agriculture, and worked closely with the Secretary of Agriculture and across all USDA agencies to coordinate legislative policy and provide a link between Department and Congress. He holds a Bachelor's degree in agricultural economics and Master's degree in agricultural development, and a Juris Doctorate.
Vyacheslav Kim is the founder and owner of the Transasia Logistics Group of Companies, providing transport and freight forwarding services.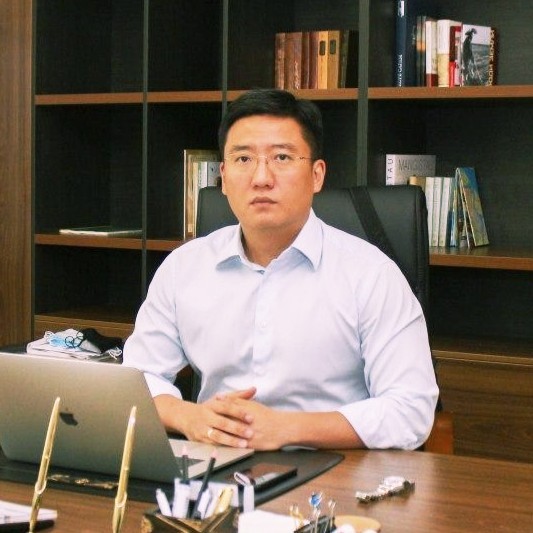 He has 16 years of experience in logistics, project cargo and supply chain  management and started his career in 2002 as an Operations with Transatlantic's Representative Office. Following a spell in sales and senior management at Eurosib Logistics, he founded Transasia Logistics in 2010.
Vyacheslav graduated from Tashkent Automobile Road Institute and also holds a FIATA International Freight Forwarder Diploma, Certification with the Association of Russian Freight Forwarders and trained at Business Forward, Atlanta, and Vysotskiy Consulting business schools. He is also involved in the Association of Korean Cultural Centers (Ruz) and served as Chairman of the Korean Business Club from 2018-2019.
Marina Kuznechevskaya is an expert in international logistics and supply chain, the airfreight and aviation industry, and business development. She is also a member of the Chartered Institute of Logistics and the current Chairperson of WiLAT Central Asia. Marina is a consultant for EBRD, CILT and USAID programs.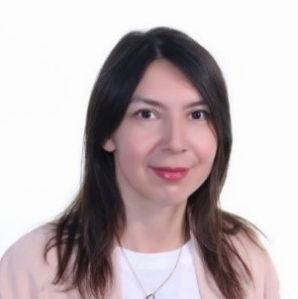 With almost 20 years of experience, Marina has had the opportunity to be part of and to lead international teams both at SCHENKER where she was Airfreight and Project Manager and later at GEFCO where she went on to become the Commercial director for Kazakhstan and Central Asia.
As the current Area Manager of Fly Dubai in Kazakhstan, she and her team have successfully established the company and made it grow by opening several branches in the country and the region. While managing Fly Dubai, Marina took the opportunity to manage private holding company based in Central Asia, where she advised and developed startups and business solutions
The discussion will be moderated by Rahim Oshakbayev, who has served as the Director of "TALAP" Center for Applied Research since 2016. Rahim studied at the Economics Department of Moscow State University. He started his career in KazAgroFinance JSC in 2001.

Rakhim has served as Chairman of the Board; Head of the Leasing Development Project in Kazakhstan of the World Bank (IFC); General Director of the Analytical Center under the Ministry of Agriculture; Managing Director of Samruk-Kazyna NWF JSC; First Deputy Chairman of the Board of the National Economic Chamber of Kazakhstan "Union Atameken;" Deputy Chairman of the Board of the National Chamber of Entrepreneurs of Kazakhstan "Atameken;" and Vice Minister for Investment and Development of the Republic of Kazakhstan. He is also an entrepreneur, and was awarded the "Kurmet" Order and the medal of the II degree "For contribution to the creation of the Eurasian Economic Union."
In order to interact with the webinar discussion on Monday 16th November, delegates will need to register for the Central Asia Trade Forum (which runs from 16 – 20 November) at https://catradeforum.org. Delegates are then welcome to join the full event, or just join for the panel discussion.
Delegates will receive an email from the organisers confirming their registration, and the Zoom access details will be emailed directly to delegates a couple of days before the event.