Explore 2021 is a project organised by the Next Generation Forum of CILT Sri Lanka to facilitate an out of the lecture room experience for undergraduates to witness practical operations in the industry.
Through the project a video experience on Passenger services, Airport airside, Hangar operations and the Fire and Safety unit of Colombo International Airport (Ratmalana) is provided, along with  a discussion on Air Traffic control operations and Area control operations with an industry professional.
The webinar concludes with a question and answer session.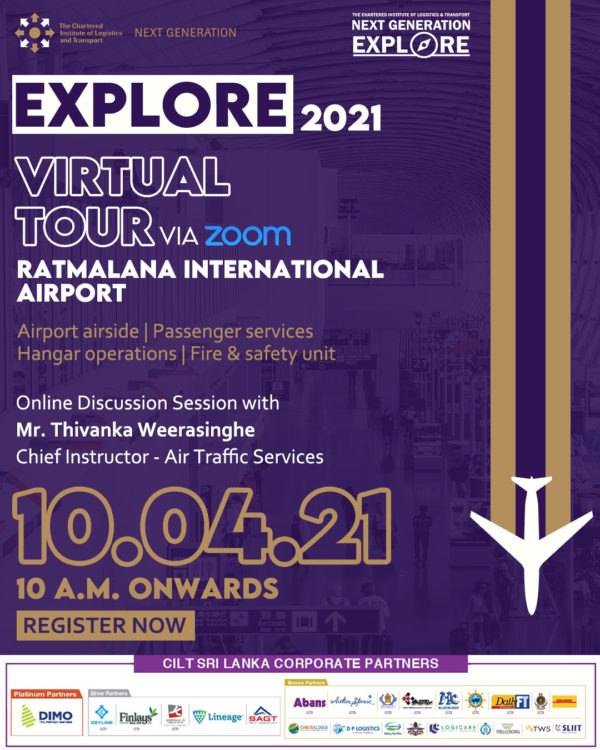 Event Categories: Transport | Education & Development | Next Generation