CILT members are invited to join High Volume Transport (HVT) for their third Research Knowledge Exchange, where they will explore the evidence base for how transport in low- and middle-income countries responded to the challenges of COVID-19.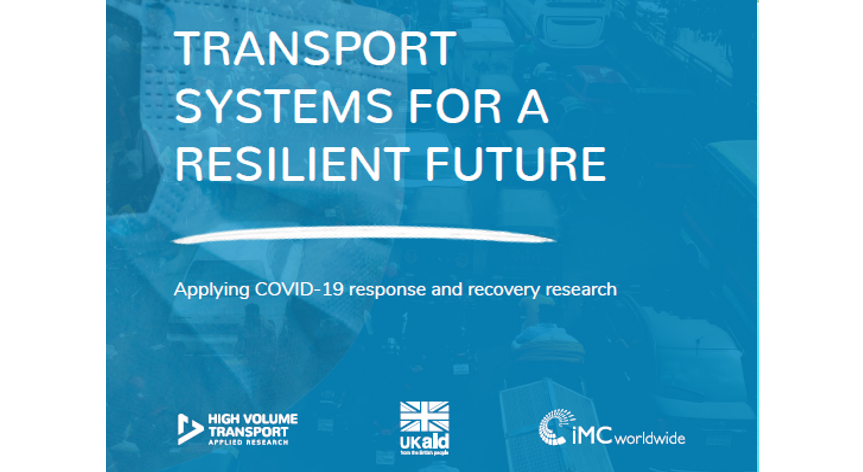 What can we learn from how transport systems responded to the last 18 months? How do we build more resilient transport for the future? How do we keep people and economies moving whatever the challenges?
Hear the findings from our 20 COVID-19 Response & Recovery grant projects (C-19RRTRF) and be part of workshops on Inclusion, Urban Transport and Economic Resilience sharing experiences and ideas for future development.
Speakers are:
Introduction and Plenary:
Bernard Obika, Team Leader, High Volume Transport Programme
Charlotte McClain-Nhlapo, Global Disability Advisor of the World Bank Group
Susanna Zammataro, Director General, International Road Federation (IRF)
Workshop Sessions are:
Inclusion:
Gail Jennings, Research consultant
Sonal Shah, The Urban Catalysts
Prof. M. Shafiq-Ur Rahman, PhD, Department of Urban and Regional Planning at Jahangirnagar University
Urban Transport:
Rutul Joshi, Associate Professor at CEPT University
Constant Cap, Urban Planner and Researcher
Economic Resilience:
Kevin McPherson, TRL Limited
Dr Jagadish C Pokharel, Chairman at Nepal Institute for Urban And Regional Studies (NIURS)
CILT have been working internationally with IMCO Worldwide to deliver and support the High Volume Transport programme. The HVT programme is funded by UKAID and has helped a number of low and middle income countries tackle important transport issues during and Covid recovery.
Event Categories: Covid 19 | Transport | International