Following the successful launch of their sustainability-themed 'Save the World' webinar series in September, CILT Singapore are pleased to bring you the second webinar in the series focusing on logistics facilities and fixed assets.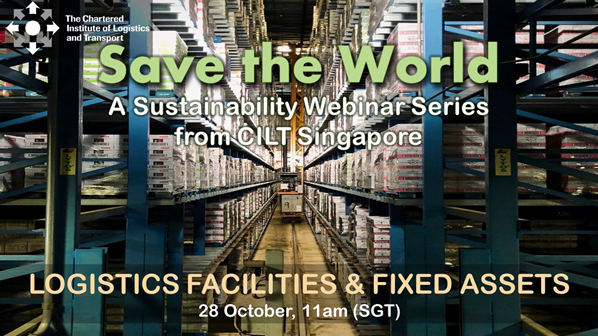 Singapore is one of the world's top logistics hubs in terms of volumes, as well as a leader in logistical services.  How can their leadership for sustainable warehousing and facility operations contribute to a GREEN Singapore – and a GREEN World?
Other themes for discussion include:
Under Singapore's Green Plan 2030, with targets for "clean buildings", quadrupled solar energy deployment and elimination of older refrigerants, logistics as a major industry will be a key partner.  What is required from a facility point of view to go forward? 
Hear from DB Schenker and Sagacity on their extensive experience of building and running operations with efficiency in mind.  How do they do it? What are some of the methods?
Hear from Sembcorp on their abilities and plans to change simple rooftops into power generating facilities for the community.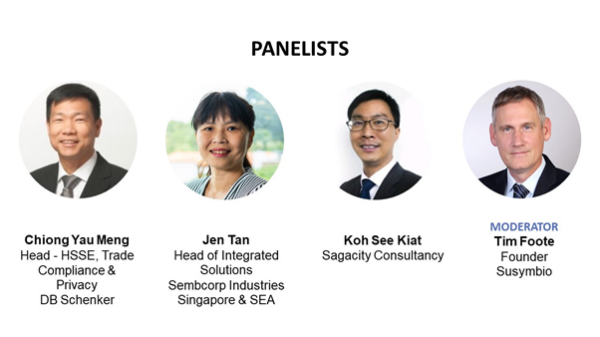 Event Categories: Industry 4.0 | Sustainability