CILT Sri Lanka proudly presents a training course for supply chain management, logistics & transportation professionals together with the Six Sigma Management Institute Inc.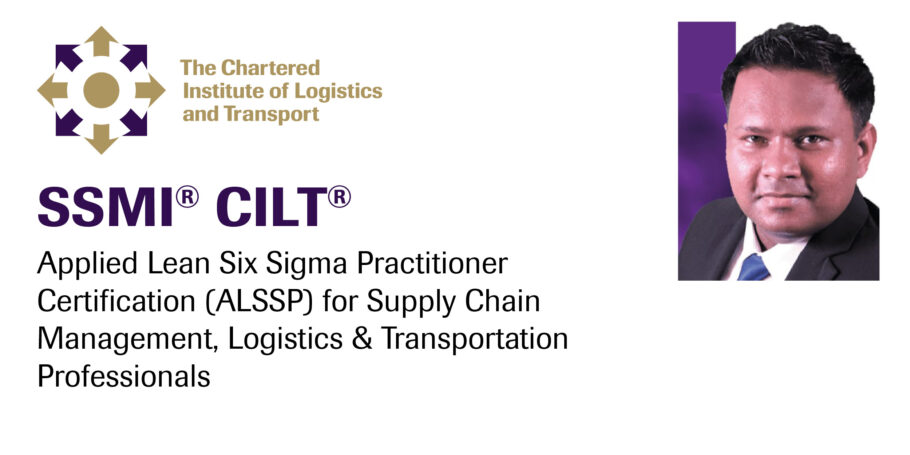 The programme offers in-depth applied understanding on the latest problem-solving tools and techniques used by the world's leading corporations to drive improvements in their business's operations when undertaking improvement projects.
Trainer
Dumidu Ranaweera, CEMBB, Global Director APAC, Middle East, Africa, Oceania & Canada, Dr Mikel J Harry Six Sigma Management Institute Inc
Programme
Structured problem solving in SCM, logistics & transportation
Lean Six Sigma origins, focus and methodology
Type of mulda (wastes) and mura (variation) in SCM, logistics & transportation
Identifying improvement opportunities
Step by step understanding of the DMAIC structured problem-solving
methodology and assoclated problem-solving tools (eg graphical analysis,
value stream mapping, logistic Kaizen) and application case study
Certification exam & application project
Material provided
Six months access to SSMI Asia LMS (includes programme hand outs)
Downloadable tools and application templates
Trial versions of software used
Programme certification
All participants successfully completing the programme requirements will receive:
Applied Lean Six Sigma Practitioner Certification (ALSSP) for Supply Chain Management, Logistics & Transportation Professionals from SSMI® CILT® and will be eligible to use th eCredential "ALSSP" (delivered digitally)
SSMI Asia Alumni membership and access to Alumni benefits
Direct entry to SSMI® Lean Six Sigma Green Belt programme or Black Belt programme (if having a master's level qualification) with a 10% discount
Dates and times
15 hours – 17, 18, 24, 25, 31 August and 1 September, 6-8.30pm on each date.