In this webinar, CILT North America will delve into next level logistics, the innovative business cases propelled by COVID-19, and the experience and insights gained. Find out how DSV – Global Transport and Logistics has innovated its logistics with Drone Delivery Canada (DDC) as partners. As one of industry's first adopters of drone technology, DSV is helping to lead and shape the future of drone delivery and logistics in Canada.
The session will be moderated by Andrew Young, US Chapter Chair, CILT North America.
Guest speakers are:
Martin Roos, Managing Director Canada at DSV Air & Sea Inc. Canada
Michael Zahra, President & CEO, Drone Delivery Canada (DDC).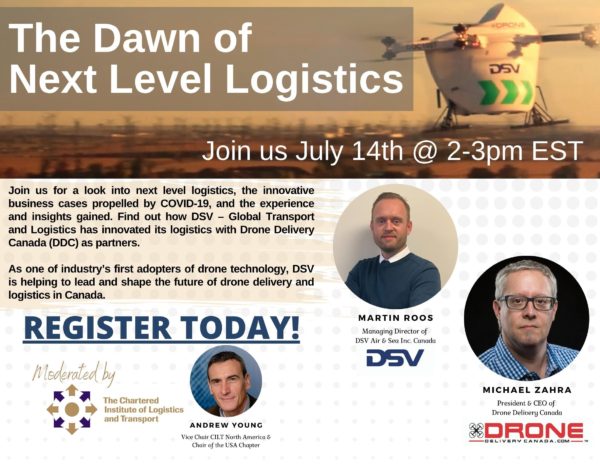 Event Categories: Logistics