Daisy Chapman-Chamberlain, Rail Knowledge Transfer Manager, KTN provides an insight into digital techniques used across the rail sector.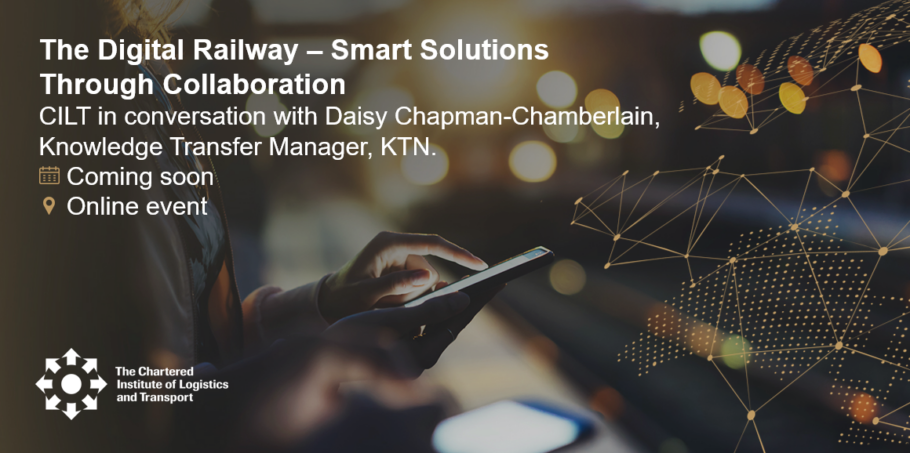 In her conversation with CILT's Jon Harris, Daisy draws on three case studies covering environmental issues, energy, communications, and customer needs to highlight how digitalisation is making a difference.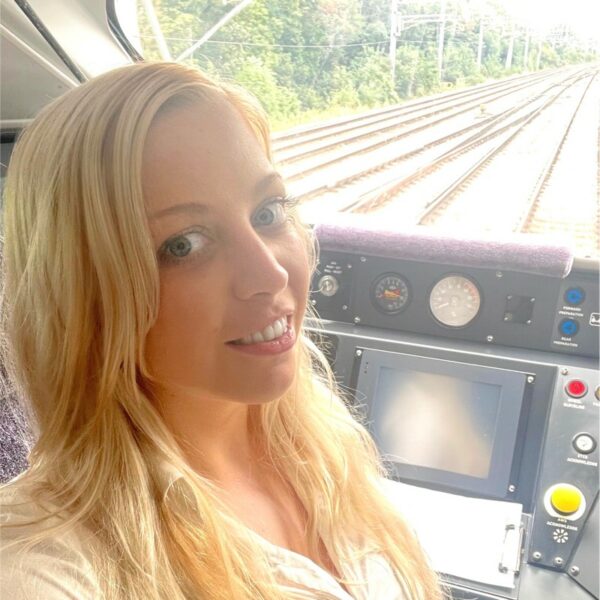 Daisy has a passion for transport transformation, accessibility, sustainability and inclusion. She facilitates the delivery of key regional and national rail strategies, providing innovation and funding stream support to companies within the rail sector and supply chain, and promoting knowledge transfer between the science base and the industry. She also leads on Accessible and Inclusive Mobility (AIM), supporting and driving business innovation in AIM across transport modes.
Daisy is Vice Chair of ITS UK's Inclusive Mobility Forum, and is a board member for the Community Rail Network.
The conversation with Daisy will be released on the CILT YouTube channel, in the Publications section of the international website, and via CILT international social media channels on Wednesday 3 November 2021.
Event Categories: Transport | Digitalisation | Sustainability