The second virtual port tour from International Business Forum (IBF) Malaysia will take you to the land below the wind, the state of Sabah in the beautiful island of Borneo.
In collaboration with Sabah Port Authority and Sabah Ports, this tour will give you insights into the ports of Sabah, the roles the authority plays, and the operations of the ports.
The objective of the tour is to provide access to anyone interested in the workings of the maritime sector, and to promote the local ports and terminals around Malaysia.
CILT Malaysia's President Hj. Ramli is from Sabah, as is Puan Siti Noraishah, CMILT, is the General Manager of Sabah Ports.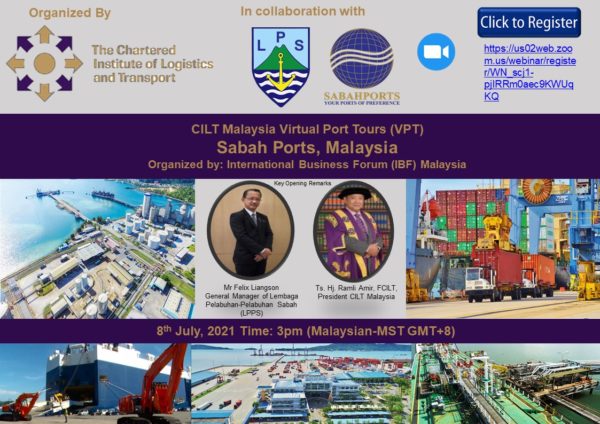 Event Categories: Transport