On February 14, Next Generation Central Asia, supported by the USAID's Trade Central Asia Activity, will hold a regional panel session on "International Supply Chain Management: Opportunities and Challenges".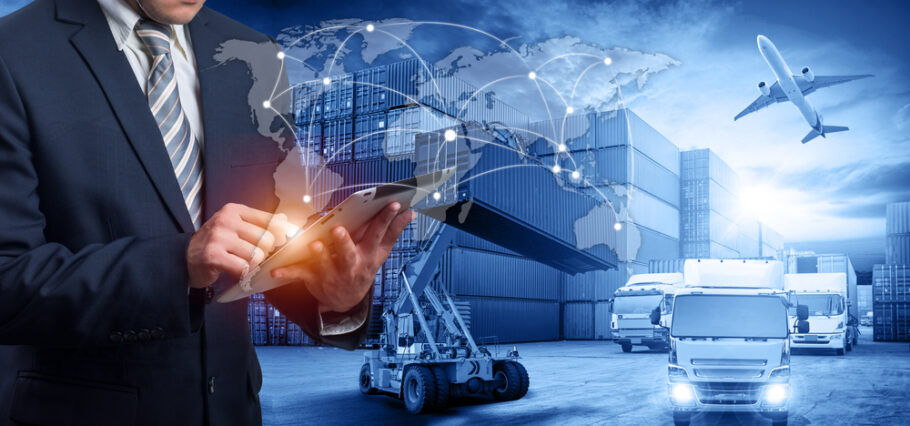 The geopolitical situation in the world, economic instability, labour shortages and rising commodity prices are affecting a wide range of industries, including international supply chain management. Future trends in supply chain management are centered around sources of production and distribution as well as technology. Implementing supply chain changes is therefore a must, so logistics industry representatives will be better prepared to cope with any potential disruptions in 2023 and adapt to an ever-changing industry.
The speakers for the panel session are:
Berna Akyıldız – WiLAT Turkey Chairperson, "TGL TRANSTAS GLOBAL" Vice President
David I. Wilson – Professor of University of Melbourne, Phd
Moderator: Arailym Maratkyzy – Next Generation Central Asia & Middle East Chairperson
To participate in the panel session, please register at: https://forms.gle/7ZCzH6cqsLucRz9r8
You will receive the participation link to your email within 1-2 days.
If you have any questions, please contact us:
+7 777 324 53 84 – Aiym – NexGen/WiLAT Central Asia coordinator
a.naurzbayeva@cilt.kz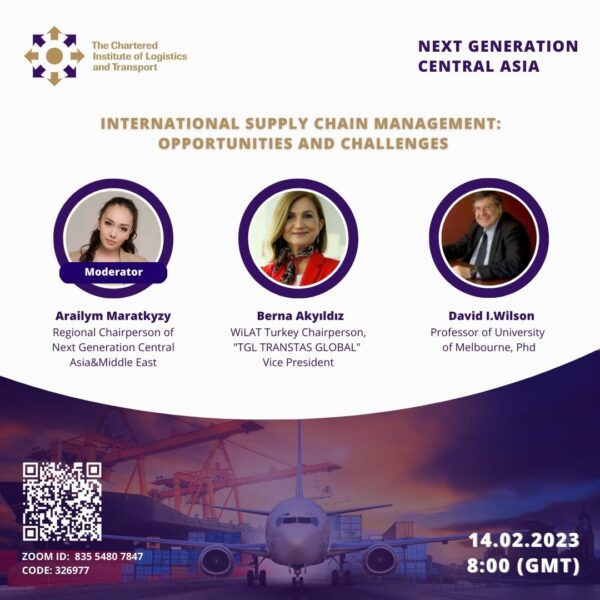 Event Categories: International | Supply Chain | Next Generation