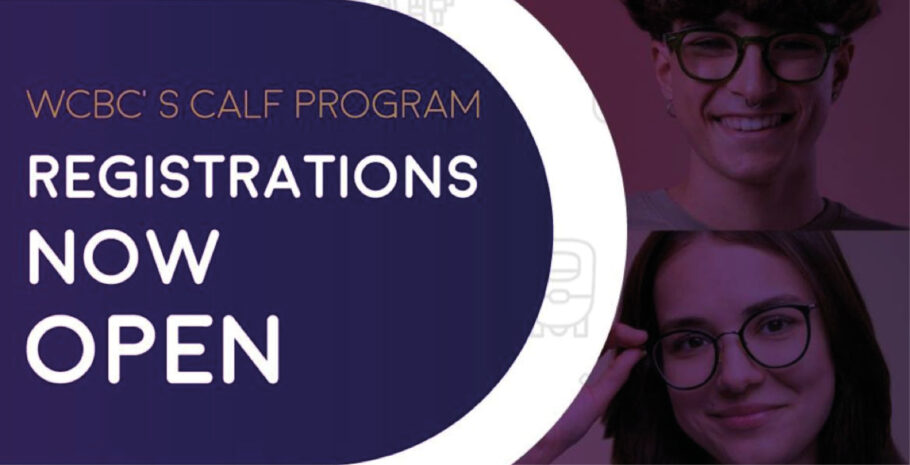 The program takes a 3 fold approach:
An introduction to the CORE curriculum which covers the leadership essentials required for the world of work today.
Exploration of seven core modules and two main streams of choice, covering Transport and Logistics modules to equip you with knowledge, insights and real life experiences including field visits. Stay tuned to see where we take you!
Opportunities to submit a project paper of importance which will be reviewed by industry experts who will give you guidance and feedback for improvement and project execution.
CALF Benefits for Companies
Build capacity and competence for the company through training
Enhance the managerial skills and professional knowledge of employees
Compete and win by improving staff commitment, performance and productivity
Achieve higher standards of service with raised professionalism of staff
Develop a strategic mindset for high-flyers in the company
Nurture young managers by expanding their network in the industry
Help employees understand the changes in the industry and future trends
Develop the right attitude for employees to embrace changes
CALF Benefits for Participants
Enhance career planning – reflect on individual career aspirations and be guided on how to devise an individual career plan
Learn from experts and insiders – join interactive discussion sessions and get feedback from experts and fellow participants
Understand latest industry trends – broaden knowledge about key challenges faced by the industry
Widen professional network in industry – meet managers from various companies in the industry and discover and understand the roles of other professionals
Date & Location
The training programme will commence from 17th May – 30th June 2023 and will run for 6 weeks with both online and hybrid modes of study.
The programmes final week will be conducted in Singapore, from 26th – 30th June 2023, offering participants the opportunity to engage in practical training, case studies and face-to face interactions with industry professionals and peers.
Registration Types
Option 1: Online Only | 700 USD Per Participant
Fee includes:
All online topic lectures with class materials
Option 2: Full programme (Includes online & Singapore field visits) | 2,300 USD Per Participant
Fee includes:
All online topic lecture with class materials
Field visits in Singapore
Six-night accommodation with breakfast at a 4-star hotel based on double occupancy
Lunch and dinner from Monday – Thursday and WiLAT Gala Dinner on Friday
Local transportation during the programme
A personalised reference letter from the Head of WiLAT Capacity Building Centre sent to the participant's employer
Excluded in the fee:
Airfare to Singapore
Airport pickup to hotel
Programme Schedule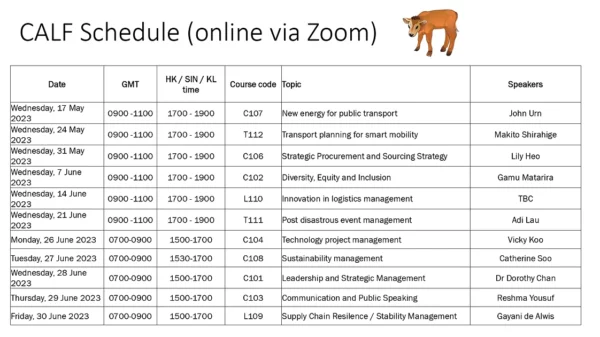 Singapore Field Visit Schedule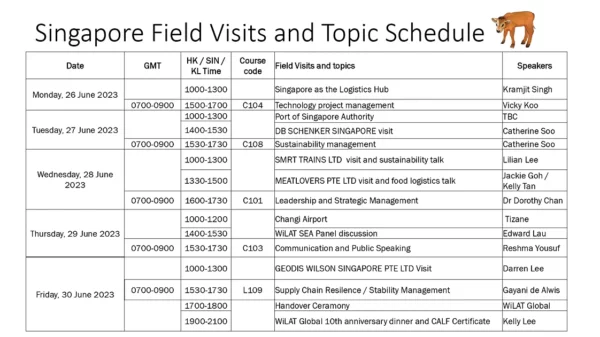 To register for the programme please visit the WiLAT website via the link below. Please note that registrations are via the WiLAT website only and any fee paid is non-refundable.
Event Categories: Logistics | Transport | Supply Chain | WiLAT