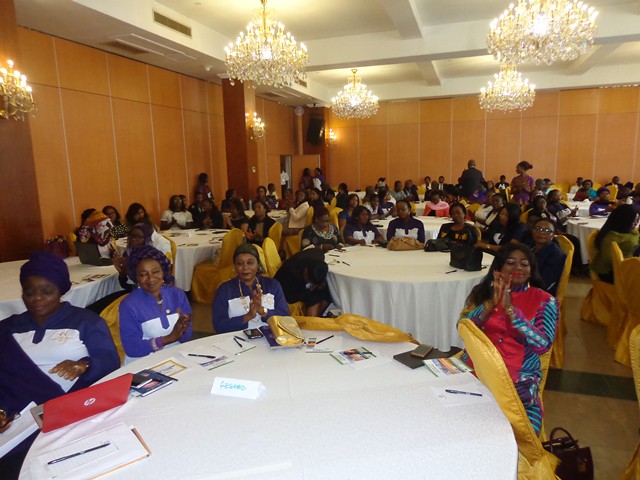 The event will serve as an ideal networking opportunity for professionals within logistics, transport and supply chain and will include discussions and a pep talk on investment opportunities.
Present at the event will be key speakers including:
Shin-Aba Victoria Bamidele, Keynote Speaker 'Embrace Equity', Retired: Regional General Manager South West Airports, Airport Manager MMA
Mrs. Funmi Shelika, President African Women Fish Processors Network (Awfishnet), Pet Talk 'Investment Opportunities in Women'.
The event will be hosted at the location below at 09.00 GMT:
Nigerian Shippers Council, 4, Otunba Ayodele Soyode Lane, Apapa, Lagos.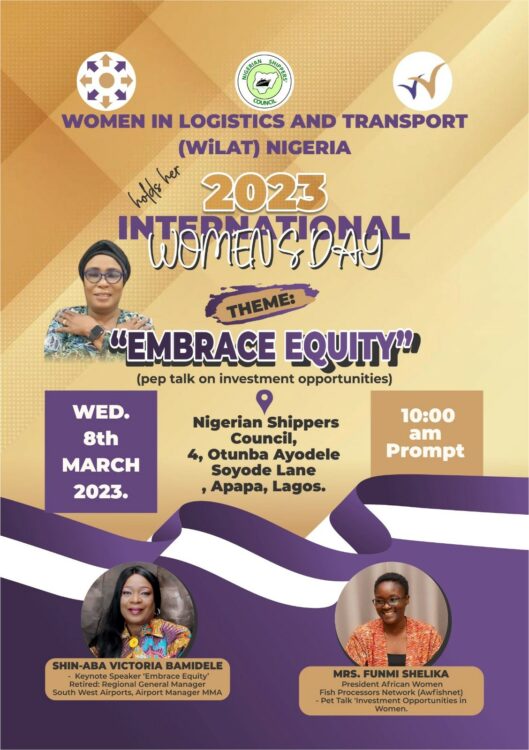 Event Categories: Logistics | Transport | Supply Chain | WiLAT | Investment