Immediate Past President of the Chartered Institute of Logistics and Transport, Dr Dorothy Chan, joined a small and elite group when she was awarded an Honorary Fellowship for her significant contribution to the development of the Institute.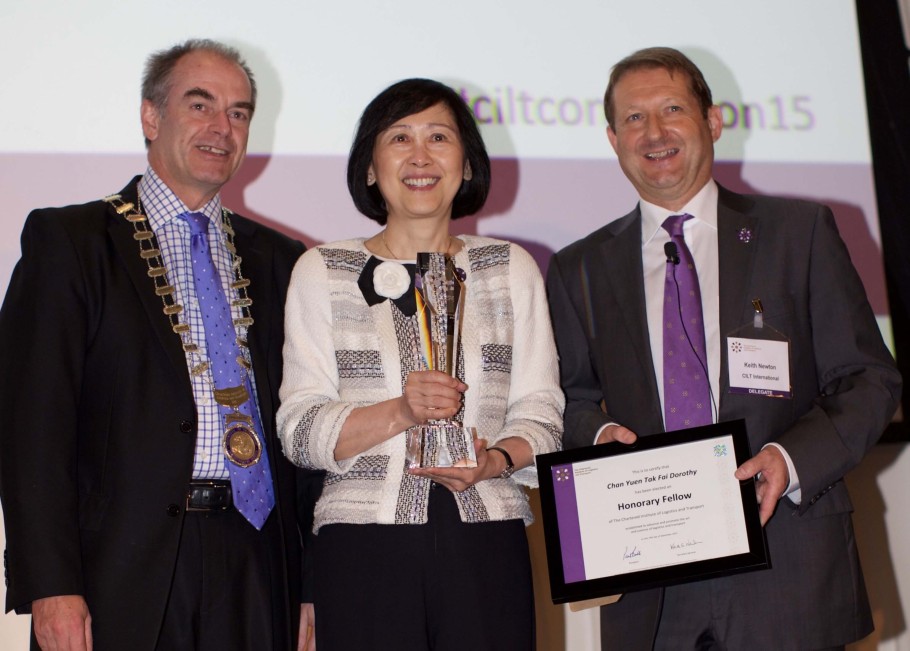 During her time as President, Dorothy led the Institute with quiet strength and dignity and has huge respect and affection from across the CILT world. She continues to contribute to our global agenda through her leadership with the annual China conference and in her capacity as Global Advisor for WiLAT.
Aside from her International role, Dr Chan has served as both Honorary Secretary and as President in Hong Kong. This has been done alongside her roles as a transport professional and academic formerly as Deputy Commissioner for Transport with the Hong Kong government and now as the Deputy Director at the Hong Kong University School of Professional and Continuing Education.
In recognising Dorothy's lifetime contribution President Paul Brooks said
You epitomise our Stronger Together family and your energy for working with us I know remains undiminished. I am pleased that I am personally able to present this to you here in Dubai at our International Convention on behalf of all of us globally.
An Honorary Fellowship  is the highest accolade the Chartered Institute can bestow