On the 14th of May this year the CILT International Board of Trustees approved the creation of our newest branch CILT Korea. On the 17th of June Korea Maritime University announced that Professor Dong-Keun Ryoo of the Department of Shipping Management had been inaugurated as the first President of CILT Korea.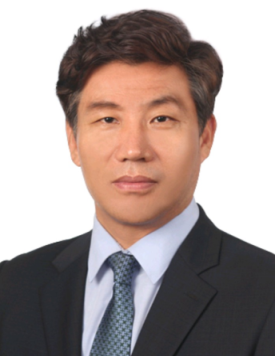 Speaking about CILT Korea's creation, Professor Ryoo said the new branch 'aims to become the most relevant association for logistics and transport in Korea by developing and fostering professional education. As Korea is a leading maritime nation, CILT will promote and encourage both nationally and internationally the art of logistics and transport.'
'At the moment, we are at the very initial phase of developing CILT Korea but our aim is to reach a considerable amount of members from different logistics sectors including air, rail, sea, road, warehousing, and 3PLs.'
'By creating a network of professionals we believe that we can create a community that can help improve the logistics and transport industry of our nation. Particularly, we aim to be at the forefront of logistics by providing leadership, professionalism and inclusivity through CILT Korea.'
We are confident that CILT Korea has a pivotal role to play both nationally and internationally. We are ready to share know-how and expertise within the CILT international community.
The team behind the new branch are also focused on providing CILT educational programmes, and are currently in conversation with CILT International Education Strategy and Business Development Lead Jon Harris about delivering on this in the near future.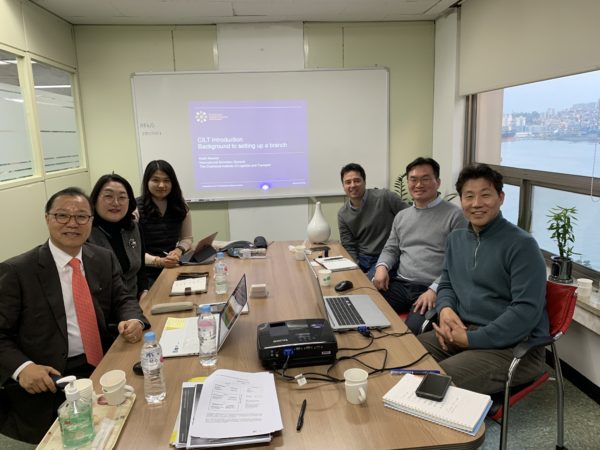 CILT Korea is the result of a meeting between Professor Ryoo and current CILT Sri Lanka Chairperson Gayani De Alwis. In his capacity as manager of a project funded by KOICA (The Korean International Cooperation Agency) for the uplift of the Ocean University of Sri Lanka, Professor Ryoo was part of a field visit to Colombo. Whilst there, Professor Ryoo met Chairperson De Alwis, who provided detailed information about CILT Sri Lanka, including the mission of the branch, activities organised, and education provided. As a result of this meeting Professor Ryoo says he was 'highly motivated to set up a CILT branch in Korea to help, via networking and education, improve the logistics and transport industry of the country'.
Professor Dong-Keun Ryoo is a member of the International Association of Maritime Economics, the Korean Association of Shipping and Logistics Studies, the Korean Society of Transportation, and the Korean Association of Navigation and Port Research. He acts as an external advisor to the Ministry of Oceans and Fisheries, and Busan Metropolitan City in Korea. He was Secretary-General of Asia Maritime and Fisheries Universities Forum in which 24 institutions in 13 countries in Asia are members of the Forum.
Professor Ryoo graduated from the Korea Maritime and Ocean University, majoring in shipping management. He received both an MSc and PhD in the field of maritime transport at Cardiff University in the UK in 1995 and 1999 respectively. He is a Professor at Korea Maritime and Ocean University, teaching subjects such as maritime transport, shipping management, maritime economics, shipping policy, port policy and management, and logistics management.
The research areas in which he is interested are alliance strategy and management in the shipping industry, business strategy of shipping companies, maritime e-commerce, port policy and management, international logistics management, ship management and maritime economics.
If you are interested in finding out more or joining CILT Korea, you can reach them by emailing Sabine Jo at love@kmou.ac.kr or writing to the branch at Yeongdo-gu, Busan 49112, South Korea.