Dr Kim Hassall, Associate Professor at Melbourne University to discuss the potential of High Productivity Vehicles in emerging markets at CILT International Convention 2018 in Wroclaw.
One of the most iconic images of Modern Australia is the High Productivity Vehicle or Road Train. A truck hitched to multiple trailers, stretching across the outback. During his presentation, Dr Hassall will argue that these vehicles and the frameworks that created them can be of great benefit to logisticians in emerging markets, a view shared by the OECD.
Over the last 30 years, Australia has created two particularly successful frameworks for the introduction of High Productivity Vehicles, the Australia "B-Double" developed the mid-1980s, and the "Performance Based Standards" framework that was introduced in the late 1990s, and fully implemented in 2006. Both regulatory frameworks have led to very significant safety, productivity, and environmental benefits for the road transport sector in Australia.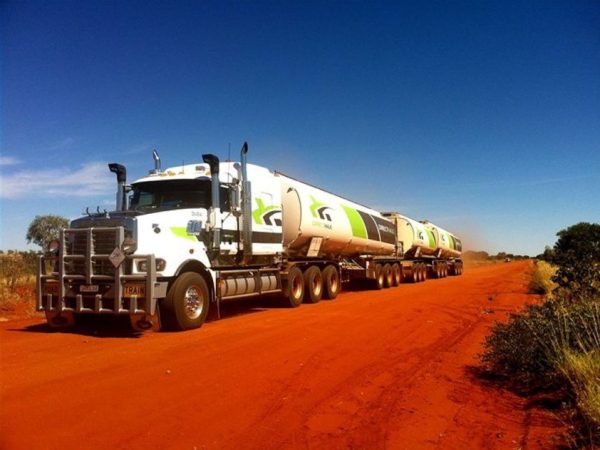 Dr Kim Hassall is an international freight consultant, whose career began as an applied mathematician, before moving into transport with the Bureau of Transport Economics in Canberra in 1987. He then progressed to being National Manager of Transport Economics, Transport Operations, and Transport Strategy for Australia Post Headquarters in Melbourne, stepping down in 2005.
He is a Director of the Industrial Logistics Institute, Chair of Education and Professional Development for CILT Australia, and Chair of the National Truck Accident Research Centre in Australia. Kim became a Principal Fellow with the University of Melbourne in 2002, from where he has also published over 100 papers, articles and submissions in his specialized fields of freight and logistics efficiency and productivity. He is also involved in research projects for the UN and the OECD.
Booking is open for CILT International Convention 2018 in Wroclaw, Poland. Taking place between the 3rd and 6th of June, the convention will explore the themes of Linking CEE to the World, and The Electric Car Revolution and its Impact on Logistics.
The historical capital of Lower Silesia, and Poland's fourth largest city, Wroclaw represents a fascinating blend of cultures, religions and politics, and boasts a proud academic heritage – the University of Wroclaw has produced nine Nobel Prize winners since the beginning of the 20th century.
Delegates will enjoy an exciting 4 day programme, including presentations by Professor David Cebon, Director of the Cambridge Vehicle Dynamics Consortium, WiLAT Global Advisor Dr Dorothy Chan, Phidelia Mwaba, CEO of Hokma Risk Management and immediate Past President of CILT Zambia, and Professor René (M.) B.M. de Koster of the Rotterdam School of Management.
Act now and take your place at the most influential gathering of Transport and Logistics professionals worldwide. Delegates are encouraged to organise visa and other travel documentation early to avoid disappointment. Travel information is available on the convention website. If in doubt, contact your local embassy for assistance.